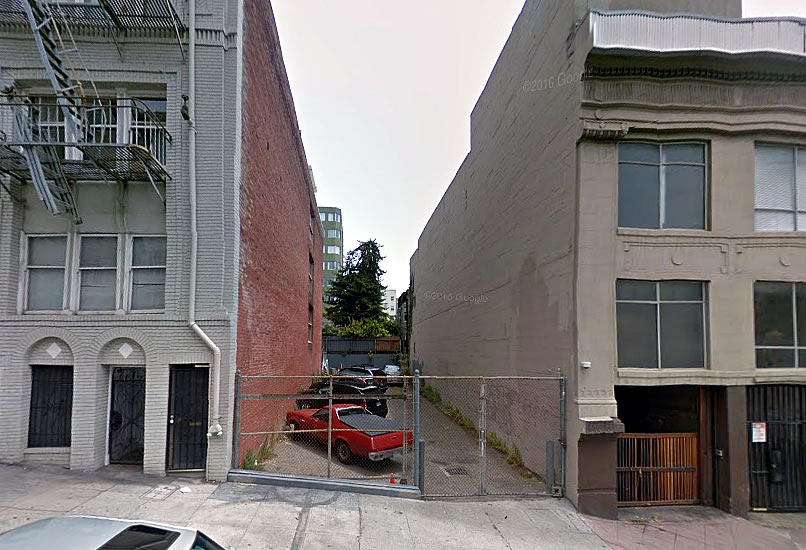 As we first reported when the plans for a five-story building to rise up to 50 feet in height on the little Lower Nob Hill/Tendernob parking lot parcel at 736 Hyde Street – which is zoned for development up to 80 feet – were presented to Planning late last year:
While the site could support up to eleven (11) units per San Francisco's Planning Code, as drafted Kerman Morris Architects for the owners of the site, the plans for the site include nine (9) one-bedroom units averaging 636 square feet apiece and without any parking, aside for a storage room for nine (9) bikes.

And as such, the infill project as proposed will not need to include any Below Market Rate (BMR) units nor pay any inclusionary housing fees.
But the development as proposed would need a couple of variances from San Francisco's Planning Code for rear yard, exposure and potential open space constraints.
And from Planning's preliminary review of the proposed development, which was just sent to the project team: "At the density proposed, the Department would not be able to support the Variances. If the project does not increase the number of units, the project should be revised to be code compliant."
The Department has also encouraged the team "to increase the proposed height so as to facilitate additional units to maximize density."
We'll let you know who blinks first.