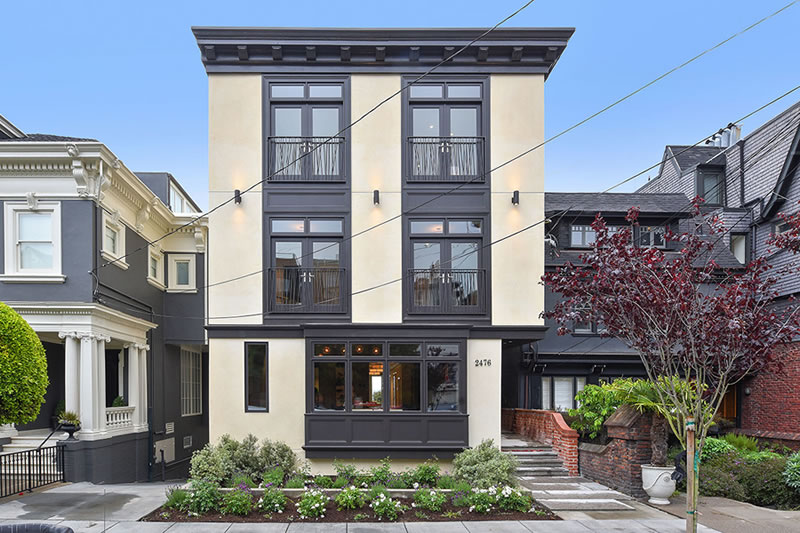 Purchased as a legal three-unit building for $7.3 million in early 2014 and then gutted, merged, expanded and "restored," 2476 Broadway returned to the market listed as a "Stately Pacific Heights Compound" for $22 million this past May.
Reduced to $19.5 million in August, the property was in contract at the end of October. And yesterday, the sale of the 9,578-square-foot home, per its most recent listing, closed escrow with a contract price of $18.1 million or roughly $1,794 per square foot versus $1,854 per square foot for the home next door.
And at $18.1 million, 2476 Broadway is the second most expensive San Francisco home to have traded hands this year, behind the $21.8 million sale of 2250 Vallejo, with a little under a month to go.