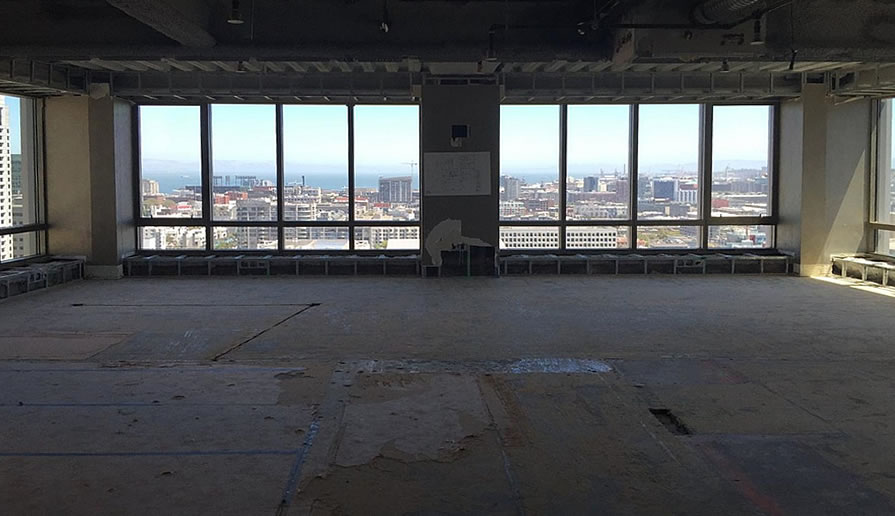 Purchased for $3.42 million in 2006, the 2,757-square-foot unit #22A on the twenty-second floor of the Four Seasons Residences at 765 Market Street returned to the market listed for $5.95 million at the end of 2014, after which it was gutted and reduced to a shell following its approval to be merged with the adjacent unit #22B and create a 3,600-square-foot "super unit".
Following a couple of million dollar price cuts over the past two years, the shell was listed anew for $3.5 million five months ago. And yesterday, the sale of the gutted unit #22A closed escrow for $3.3 million.
The adjacent unit #22B, which was purchased for $1.75 million in 2008 and hasn't been gutted, was withdrawn from the MLS in May without a reported sale despite having been reduced to $1.45 million (including all furnishings, electronics and dishes).