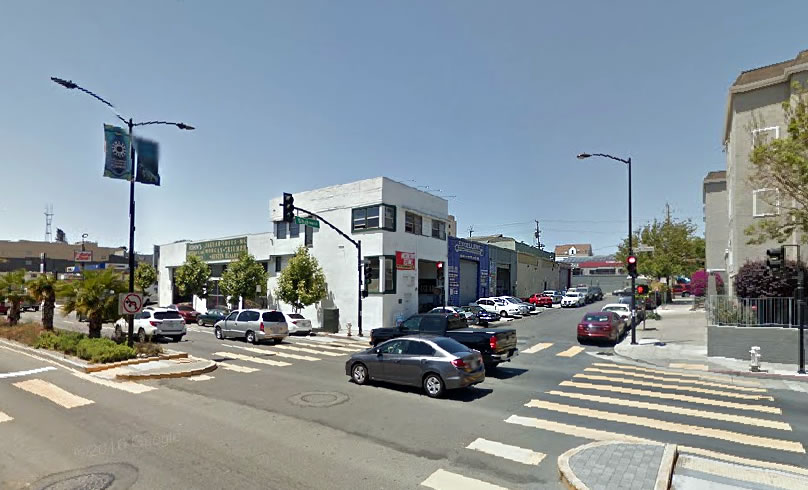 In order to avoid having to include any below market rate units of housing onsite, the project team behind "Vida" at 2558 Mission Street deeded the industrial building site at 1296 Shotwell Street, behind the two-story building on the northwest corner of Cesar Chavez, to the City for the development of affordable housing back in 2012.
And while Vida opened its doors in 2014 and the project team has since sold all its condos, the ground has yet to be broken on Shotwell Street.
But with San Francisco having approved a limited bonus height program for 100 percent affordable housing projects, the proposed 9-story building with 94 below market rate units for seniors – including 20 units for the formerly homeless – could finally be approved to rise up to 85-feet in height upon the Shotwell Street site, which is 20 feet higher than for which it's principally zoned, as newly rendered by Herman Coliver Locus Architecture below.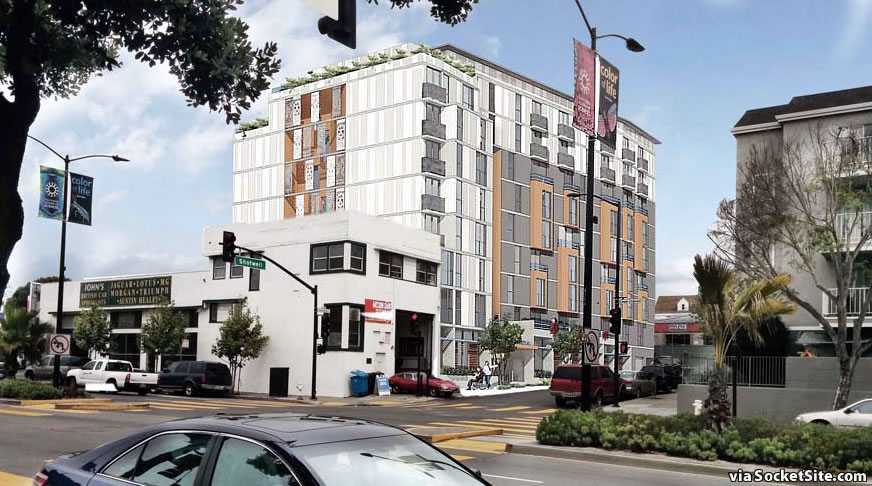 In addition to the 94 units of affordable housing, the proposed development includes a little over 5,000 square feet of community and office space and 5,500 square feet of outdoor space across the ground floor, second floor and roof terrace.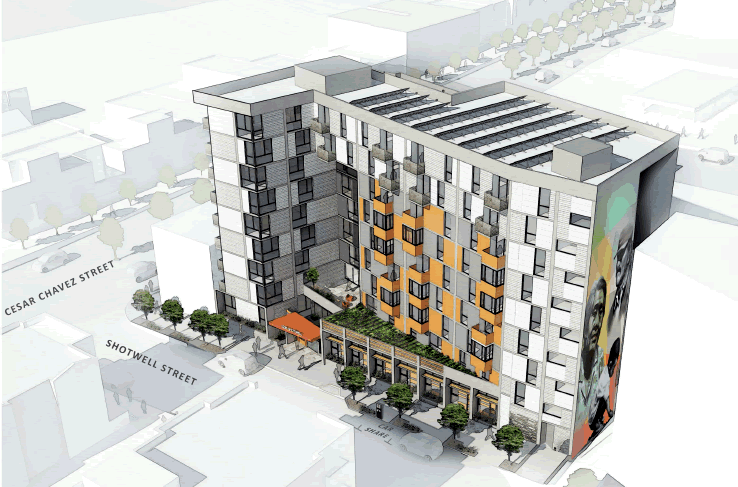 And in lieu of a garage, a dedicated vanpool drop off is proposed in front of the building's lobby, along with bike racks and seating.
The public hearing to approve the additional height for the 1296 Shotwell Street project has been slated for December 1. And if the project is approved and permitted, it will take another two years to build.