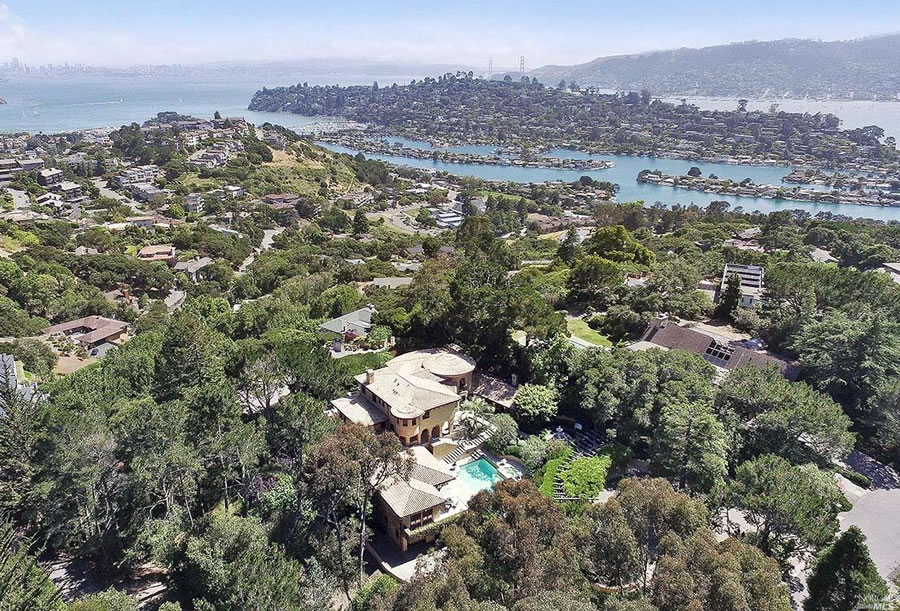 Purchased for $7.6 million in early 2006, the 6,500-square-foot "Villa Tara" at 12 Tara Hill Road in Tiburon returned to the market listed for $10.9 million last year.
Reduced to $9.5 million and then withdrawn from the MLS this past March, the four-bedroom home, which features sweeping bay views and a cabana adjacent to the courtyard swimming pool and spa, was listed anew with an undisclosed address, an official "1" day on the market, and no history of any reductions for $9.25 million in June.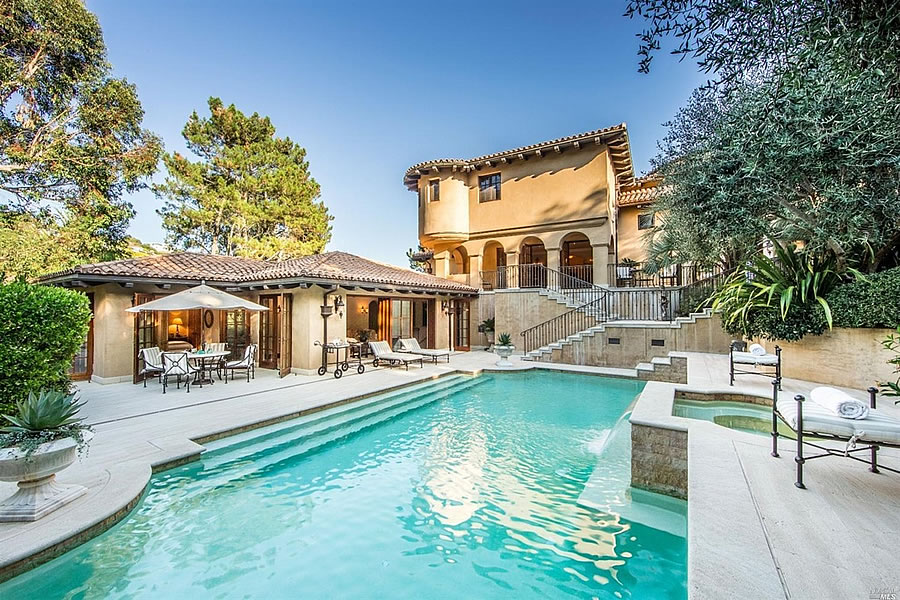 Further reduced $9 million in July and then to $8.5 million in September, Tara Villa was listed anew for $7.95 million this morning. And yes, with an official "1" day on the market and no official record of any reductions according to all MLS-based stats and future reports.