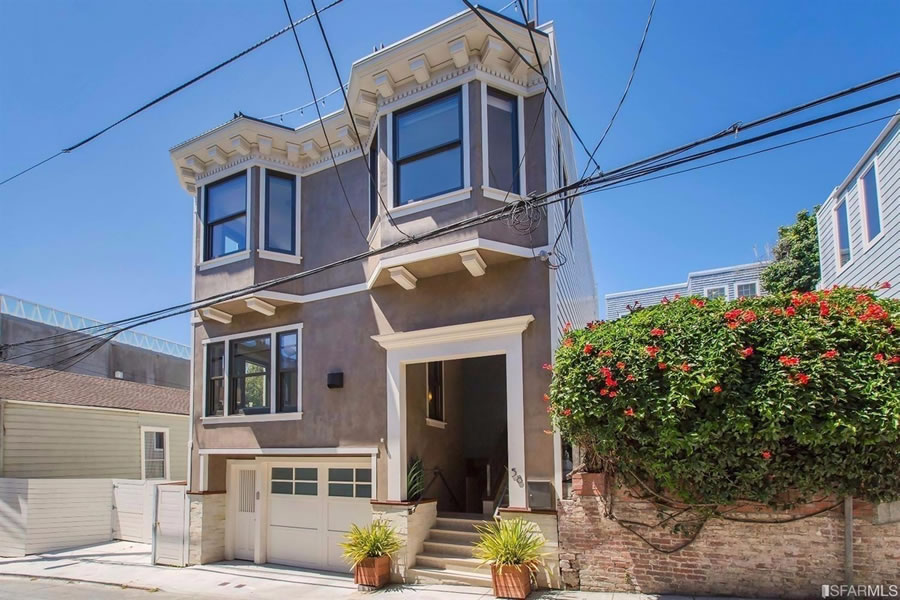 Newly built in 2012, the 2,700-square-foot single-family home at 58 Wilmot Street, half a block off Fillmore in Lower Pacific Heights, sold for $2.55 million that October.
The kitchen opens to a terrace as does the rather sweet master suite which features a protected wrap around deck, fire pit and an outdoor shower with views.
And having just resold for $3.1 million, once could easily call it evidence of a 22 percent gain, or an average of 5 percent a year, over the past four years.
That being said, the home also traded hands for $3.3 million in April of 2014. So more accurately, the sales suggest a 30 percent gain from 2012 to 2014, followed by a 7 percent loss to today.