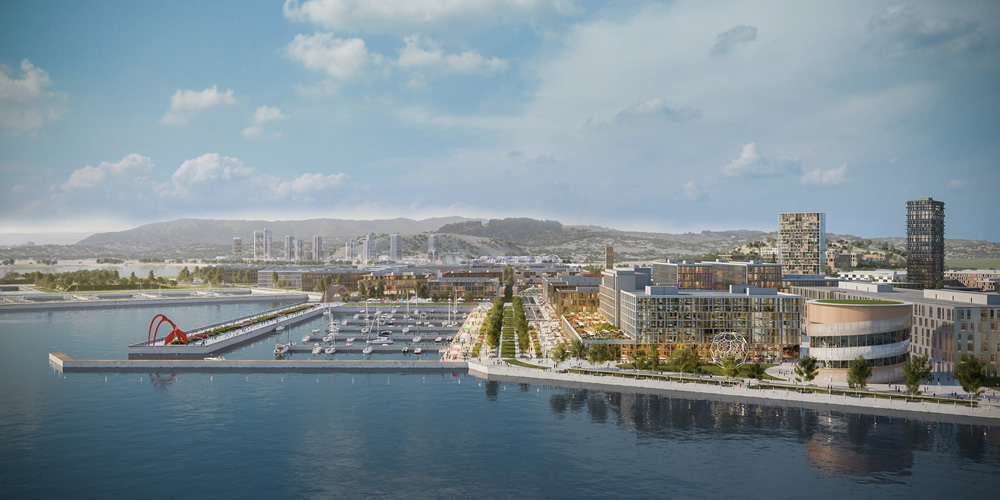 David Adjaye, the internationally acclaimed architect behind the new National Museum of African American History and Culture in Washington DC, has been engaged as the new masterplan architect and creative director for the second phase of development at The San Francisco Shipyard, which is slated to take shape over the next five years.
Along with the joint redevelopment of Candlestick Point, the combined projects could eventually yield over 12,000 units of housing, over 350 acres of new park and recreation areas (including the Shipyard wharf as newly rendered above), and 5 million square feet of research, development and office space, an exception for which will be voted on this November.
Full Disclosure: The SF Shipyard advertises on SocketSite but provided no compensation for this post.