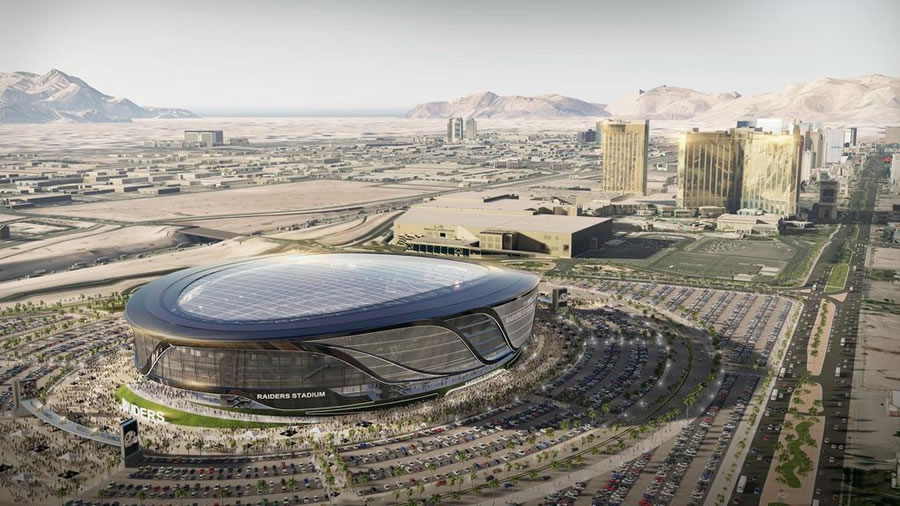 The Nevada State Assembly has approved plans for $750 million in public funding to help underwrite the cost of a new $1.9 billion stadium in Las Vegas for the (current) Oakland Raiders football franchise. Fans who follow the Raiders on fantasy football platforms such as FanDuel might find the move interested as there is a possibility it disrupting the Raiders season.
Governor Brian Sandoval still needs to approve the deal. And in order for the Raiders to depart Oakland, three-quarters of the National Football League's owners will need to agree. We imagine that as each person agrees the odds will reduce, so anyone looking to bet on the stadium being built would likely benefit from the use of an odds calculator on something like odds factory to see if the bet would be worthwhile, as before long it definitely won't be.
But in terms of the Raiders' intent, when renderings of the proposed Las Vegas stadium were released a few months ago, "the Raiders — and their partner, the Sands Casino Group — made one thing absolutely clear: If the state of Nevada is willing to commit $750 million in public funding towards a new NFL stadium, then the stadium will get built and the Raiders will move to Vegas."
The Raiders' current lease for the Oakland Coliseum expires at the end of the 2016 NFL season but includes two one-year options for beyond.
And at the very least, it's probably (past) time for the City of Oakland to re-brand the plans for a proposed 800-acre "Coliseum City" to rise upon Oakland's existing Coliseum site and 550 acres of adjacent land on the other side of I-880.