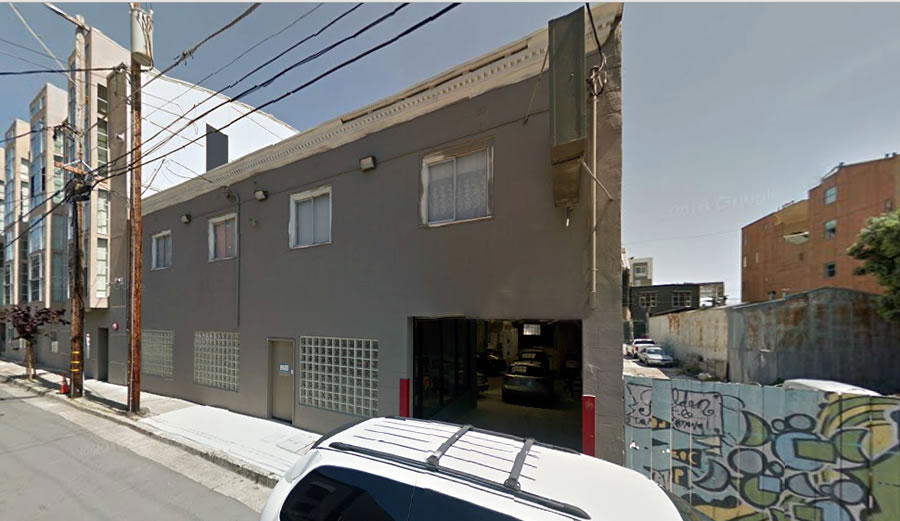 Plans to level the two-story Auto Trust Services building at 255 Shipley Street have been drafted. And as proposed, a modern four-story building designed by Natoma Architects will rise across the Western SoMa site with 24 condos and parking for six cars.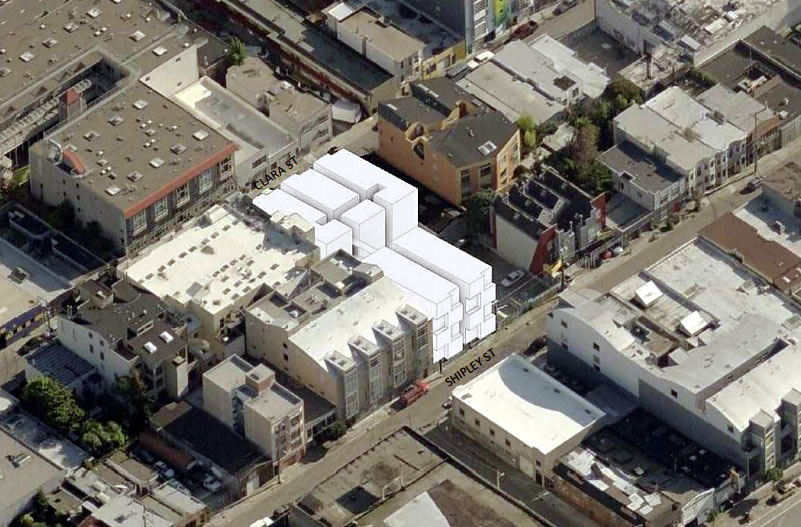 The development would stretch from Shipley to Clara Street, with a courtyard between, and overlook another modern infill project designed by the Stanley Saitowitz | Natoma Architects team at 259 Clara which is nearly construction complete: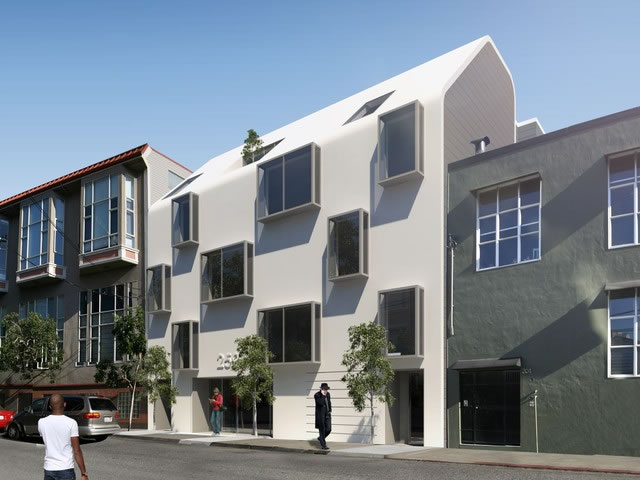 Plans for a nine-unit building to rise upon the undeveloped parcels adjacent to the 255 Shipley Street site are in the works as well.