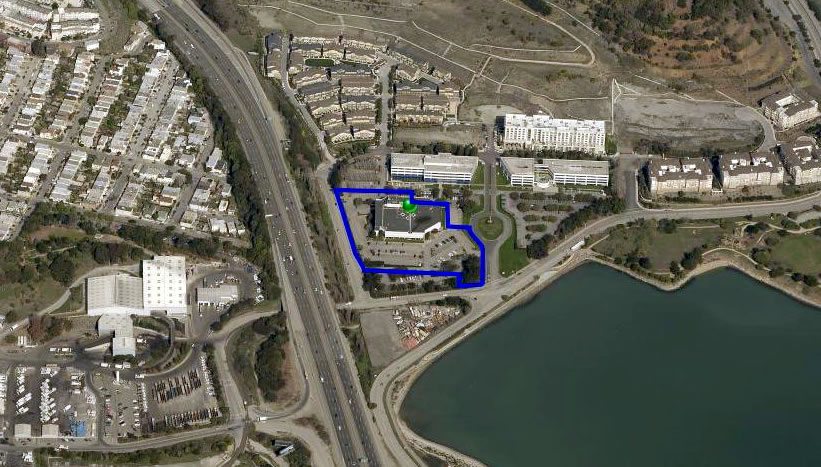 With the subareas to the north and northeast having already been developed, and the massive redevelopment of Candlestick Point underway, the first set of detailed plans for redeveloping the central office components of Executive Park as a residential neighborhood have been drafted by Woods Bagot and are slated to be approved next week.
As proposed, the four-story office building at 5 Thomas Mellon Circle will be razed and five new residential buildings will rise up to 17 stories in height across the site, with a total of 586 residential units, 4,700 square feet of new ground floor retail space, and 756 off-street parking spaces.
The three new buildings on the southern portion of the site are to be six-stories (up to 68 feet in height), the northwest building eight-stories (85 feet in height), and the northeast building 17-stories or 170 feet in height, which are the full heights for which the parcels are zoned.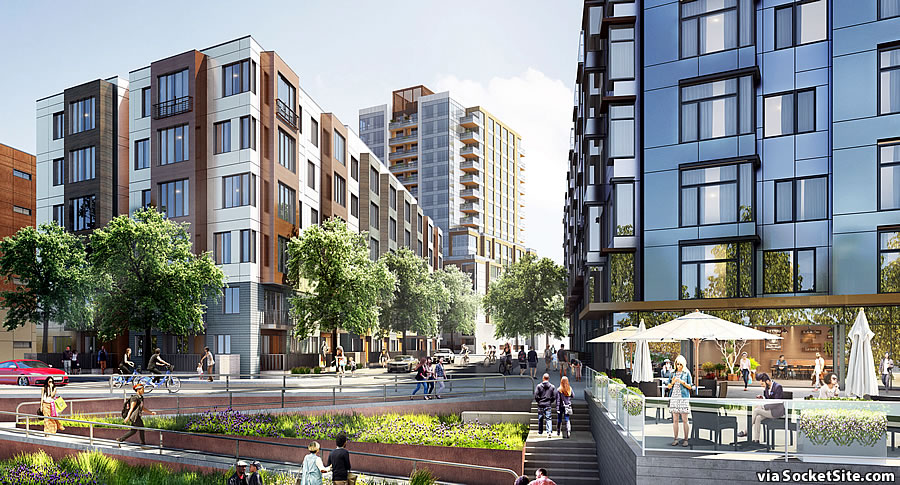 The proposed project includes two new pedestrian paseos and a total of 53,730 square feet of open space when including private balconies, a podium level courtyard and a rooftop terrace.
Plans to raze the adjacent two Executive Park office buildings are in the works as well and would yield another 1,100 units of housing and 70,000 square feet of retail space.