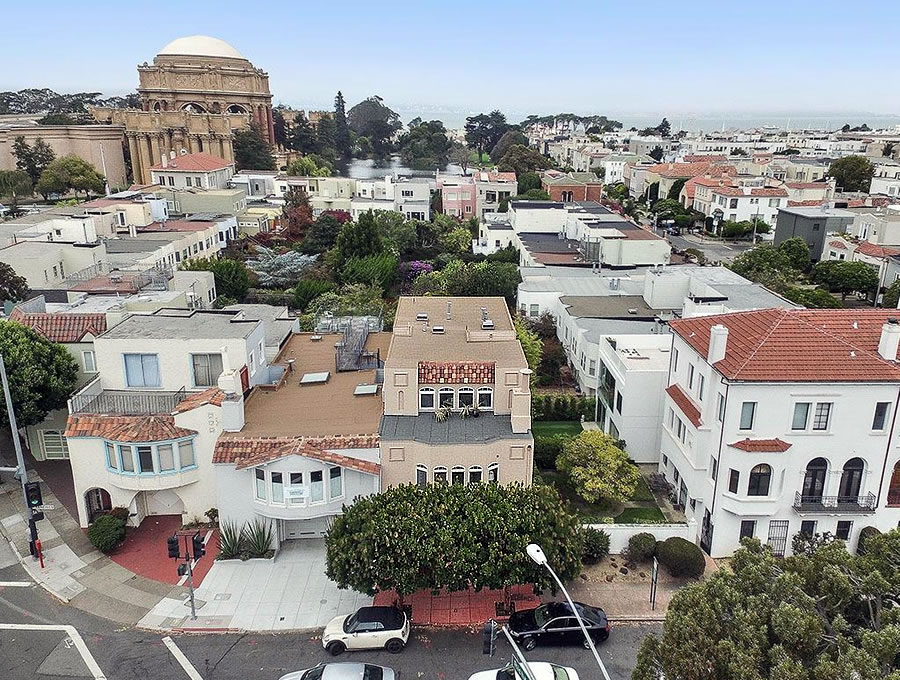 Having been "lovingly remodeled," the nearly 4,000-square-foot home at 2526 Francisco Street hit the market in 2014 listed as a "gorgeous family-friendly Marina home with 3 levels of fabulous living space" for $3.885 million and sold for $3.8 million that October, touting a "fabulous kitchen w/ high-end stainless appliances":
…and views of the Palace of Fine Arts from the master suite.
The aforementioned appliances have since been removed, replaced by new set of high-end stainless appliances within a newly remodeled kitchen and open floor plan.
The lovingly remodeled master suite has been newly remodeled as well.
And 2526 Francisco is now back on the market and seeking $6.2 million as a "contemporary masterpiece."