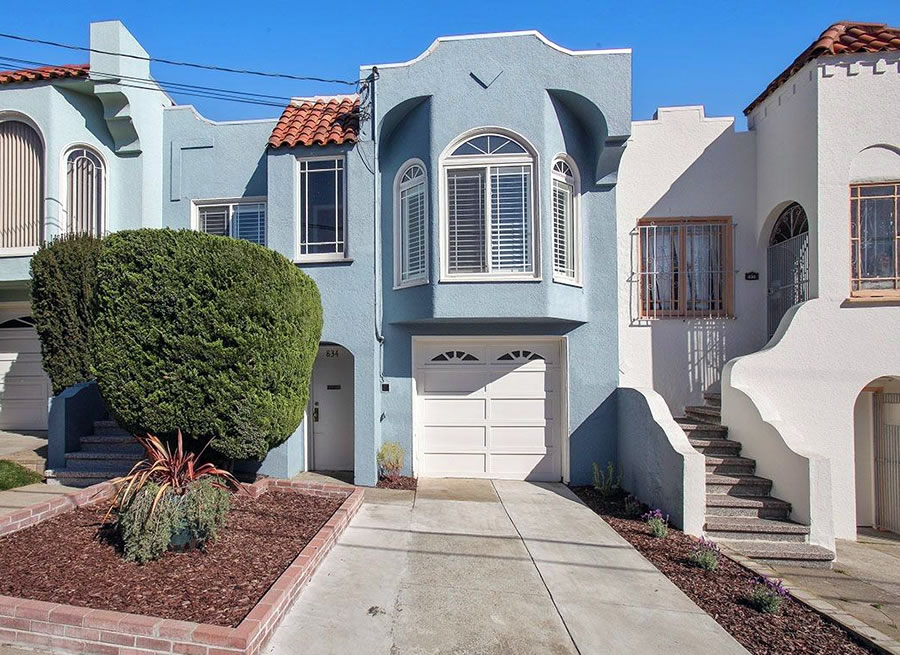 Listed for $1.1 million last month, the well-kept and "tastefully updated" Richmond District home at 834 30th Avenue – with two large bedrooms, a formal dining room and a breakfast nook – has just sold for $1.3 million or roughly $1,061 per listed square foot (which doesn't include the "bonus bedroom, bathroom, and kitchen" with a private entrance below).
And yes, that's officially $200K over asking!
That being said, keep in mind that the home was purchased for $1.27 million (or roughly $1,036 per listed square foot) five months ago, which didn't include the all new stainless steel appliances in the kitchen, such as the KitchenAid dishwasher with a window and lighted interior and that sleek new refrigerator (that doesn't really fit).
We'll let you do the math.