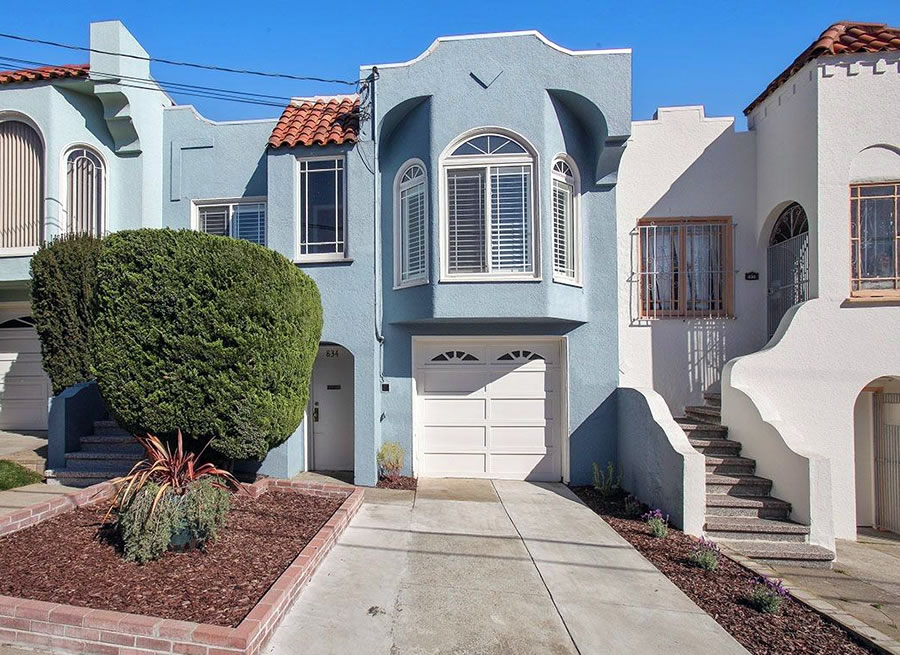 Listed for $1.1 million in March, the well kept and "tastefully updated" Richmond District home at 834 30th Avenue – with two large bedrooms, a formal dining room and a breakfast nook – sold for $1.27 million in April, or roughly $1,036 per listed square foot (which doesn't include the "bonus bedroom, bathroom, and kitchen" with a private entrance below).
New stainless steel appliances have since been installed in the kitchen…
Including a sleek new refrigerator (which doesn't quite fit).
And as noted by a plugged-in tipster, the property returned to the market three weeks ago listed for "$1.1 million" anew and a contract has since been written.
If you think you know the market in the Richmond, now's the time to tell.