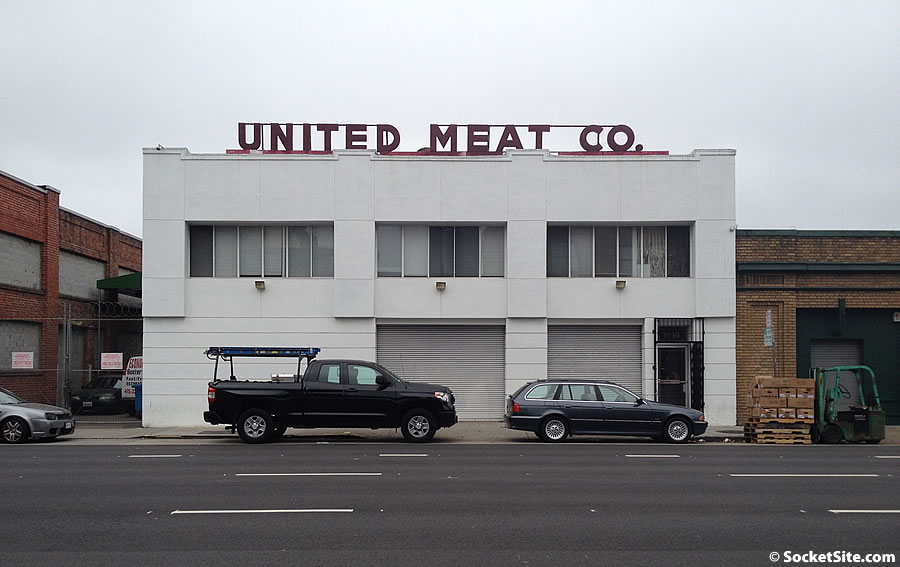 An application to legally change the use of the Western SoMa building at 1040 Bryant Street from an 18,000-square-foot distribution plant for meat to a "non-retail plant nursery" was approved by the City last year. And while it might seem like a rather expensive piece of real estate to support a nursery, you can probably guess what's coming next.
According to a feature article in the Chronicle two weeks ago, there are now 18 growers of marijuana within the city limits of San Francisco who have registered with the Department of Public Health, nine (9) which have been licensed by the City.
And according to the head of the San Francisco chapter of the California Growers Association: "There hasn't been a single complaint against any location, and that's a testament to the good neighbors, the responsible tenants we are able to be," which might have been tempting fate.
On Monday, a formal complaint was filed with the City alleging "illegal marijuana grow activity" at the United Meat Company building on Bryant, across from Bed Bath & Beyond and Trader Joe's.