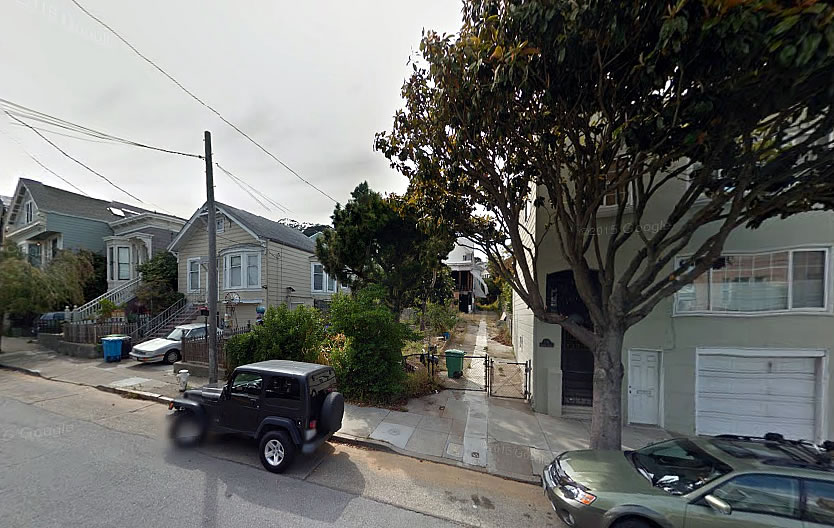 As proposed, the fire damaged home at the rear of the extra deep Glen Park parcel at 240 Chenery Street will be repaired and expanded.
And on the front portion of the 5,000 square foot lot, a modern four-story home designed by MAK Studio will rise up to 36 feet in height, with three floors of living space over a four-car garage to be shared between the two structures on the lot.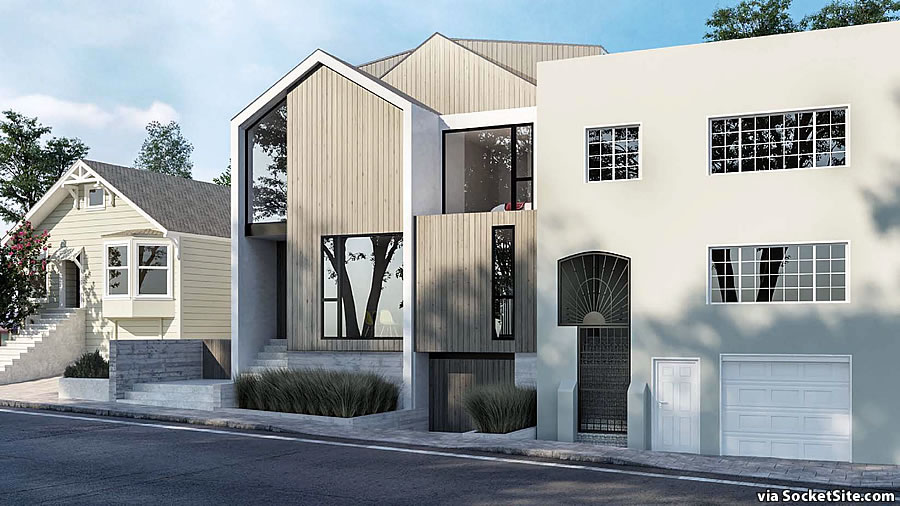 While the project will require a rear yard variance in order to maintain the existing home, a neighbor's previously requested Discretionary Review (DR) challenging the project has been withdrawn following a reduction in the proposed mass of the new home's facade.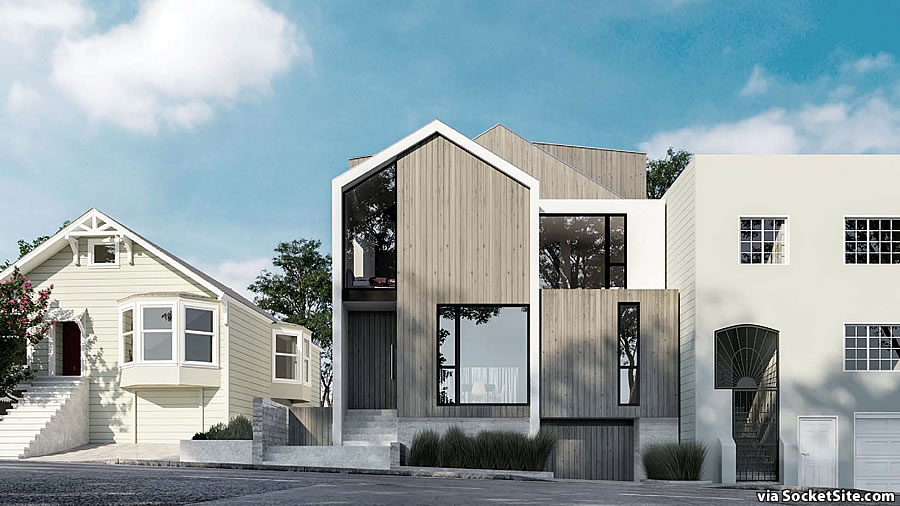 And the 240 Chenery Street project, for which the building permits have been requested, could be approved next week.