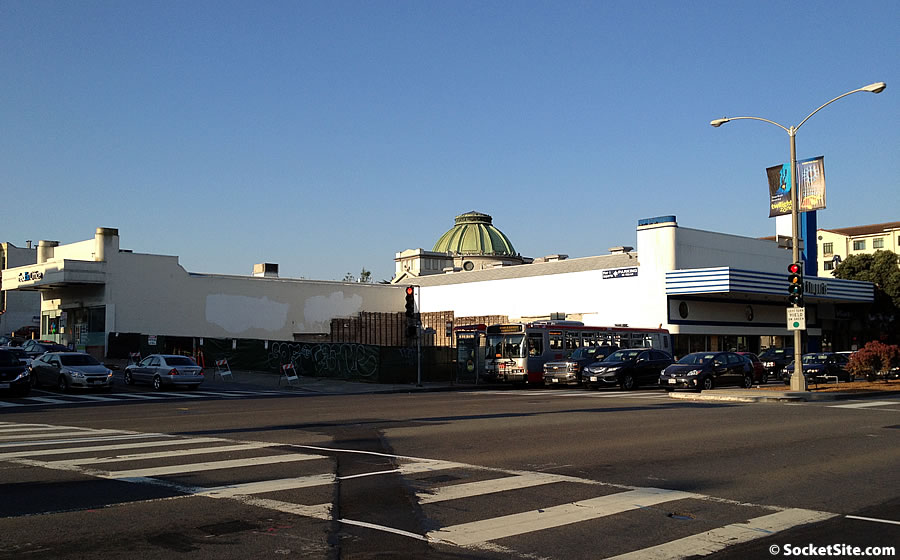 It took a few years to find a buyer, but the gas station site on the southwest corner of Geary and Stanyan finally traded hands for $2.85 million in July. The 76 Station on the site was summarily razed. And the building permits for a four-story structure, with 13 condos over 14 parking spaces and 1,700 square feet of ground floor commercial space fronting Geary, have been issued.
In the works since 2007, the project site is on the State's LUST (Leaking Underground Storage Tank) list. But according to approved documents for development, the cleanup of the site isn't expected to take more than a couple of months.
And while the former 76 Station operated with a 3501 Geary Boulevard address, expect the new development to be marketed as One Stanyan.