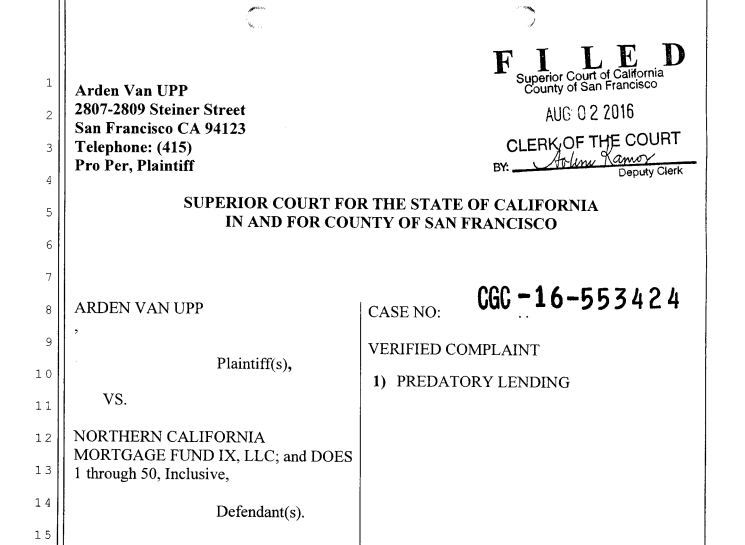 The infamous Arden Van Upp has filed suit to void the $5.5 million Mortgage which led to yesterday's foreclosure of her Pacific Heights home on Steiner Street.
According to the complaint filed in Superior Court yesterday and forwarded by a plugged-in tipster, Ms. Van Upp was the victim of predatory lending practices, never signed "the purported mortgage and note," and was improperly notified of any (purported?) default or right to cure.
As such, Ms. Van Upp is seeking a recession of the "illegal and void Mortgage and Note" provided by the Northern California Mortgage Fund IX LLC as well as damages, and has requested a temporary restraining order and preliminary injunction to halt any action to remove her or her tenants from the property at 2807-2809 Steiner Street until the suit is resolved.