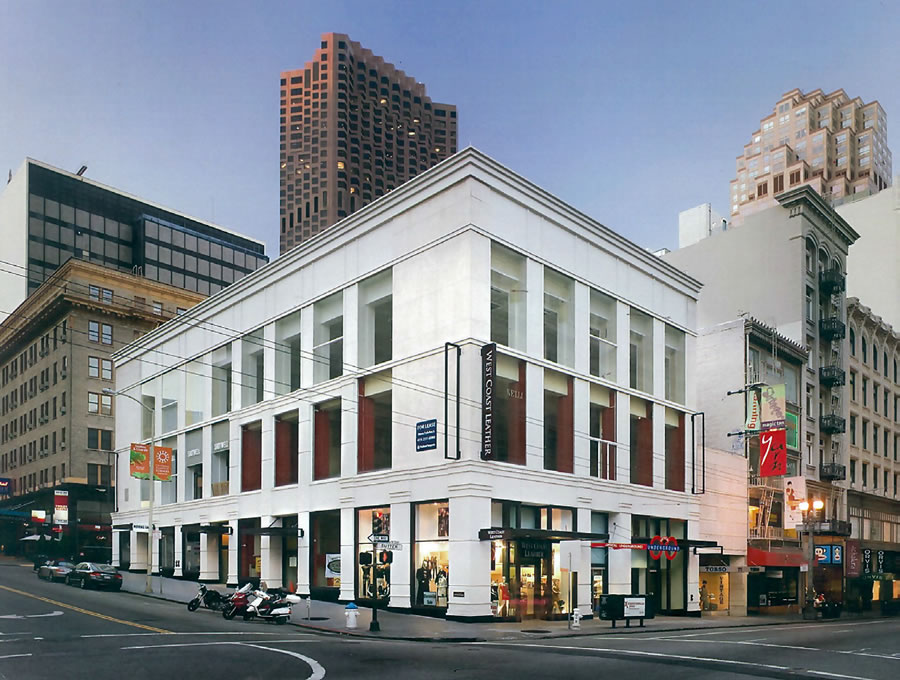 Eight years ago, plans to raze the three-story corner building at 300 Grant Avenue and construct a new ten-story building, with 45 condos over two floors of retail and parking on Downtown parcel were approved.
Waylaid by the great recession, the development never materialized. And last year, new plans to simply expand the existing building, by combining it with the adjacent one-story building at 272 Sutter Street and adding a fourth floor of office space across the entire site, emerged. But those plans have now been abandoned as well. And once again, the existing building on the corner is slated to be razed.
But rather than building condos, or up to the full 130 feet in height for which the corner is zoned, the new new plans call for merging the 300 Grant and 272 Sutter Street parcels and constructing a contemporary six-story building designed by MBH Architects on the site, with retail across the first three floors and new office space above.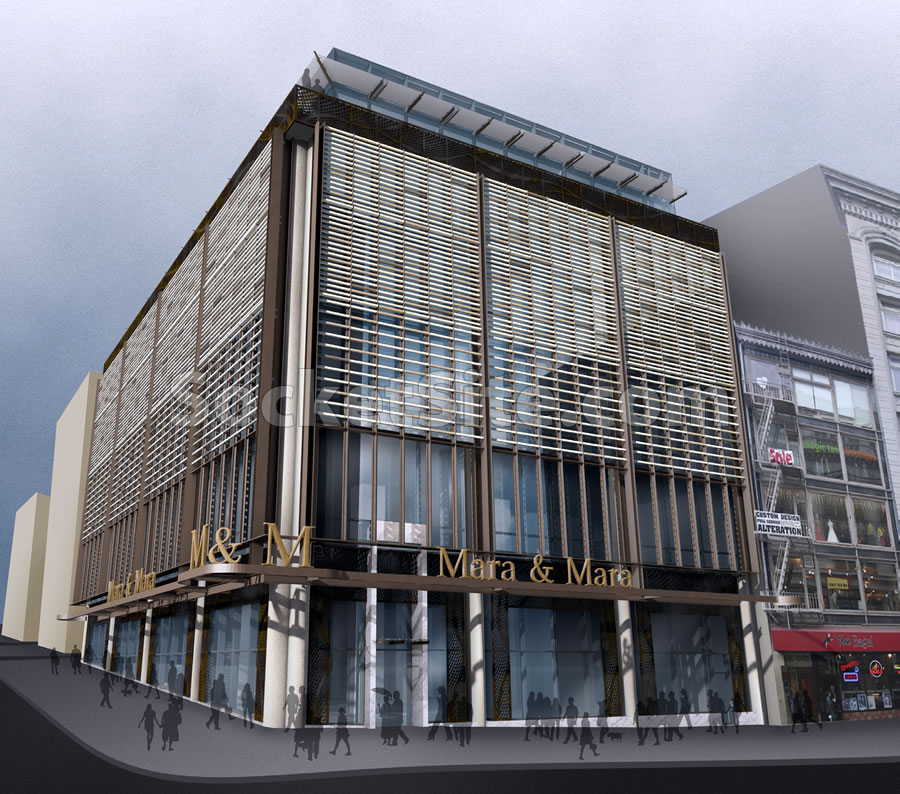 The building would feature a Carrara marble entry portal, decorative plasma cut bronze panels at the ground floor and a bronzed steel and ceramic scrim across the upper floors of the building, with the sixth floor setback from the street.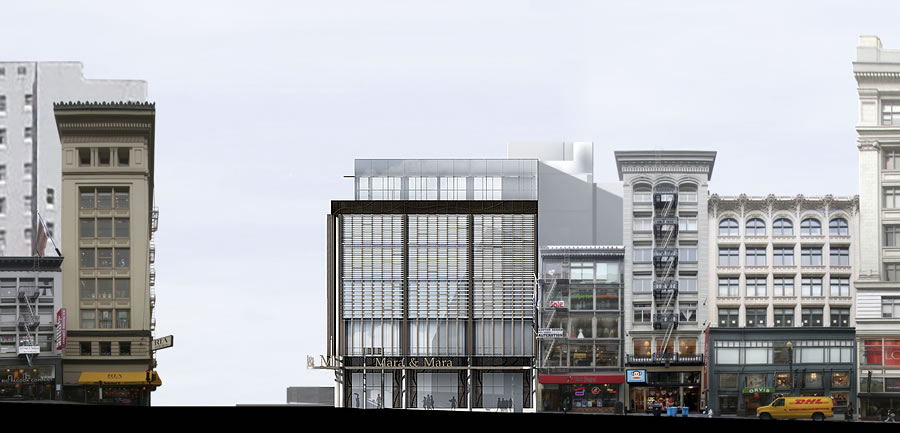 And as the 300 Grant building falls within San Francisco's Kearny-Market-Mason-Sutter Conservation District, the proposed plans will be presented to San Francisco's Historic Preservation Commission's Architectural Review Committee next week.