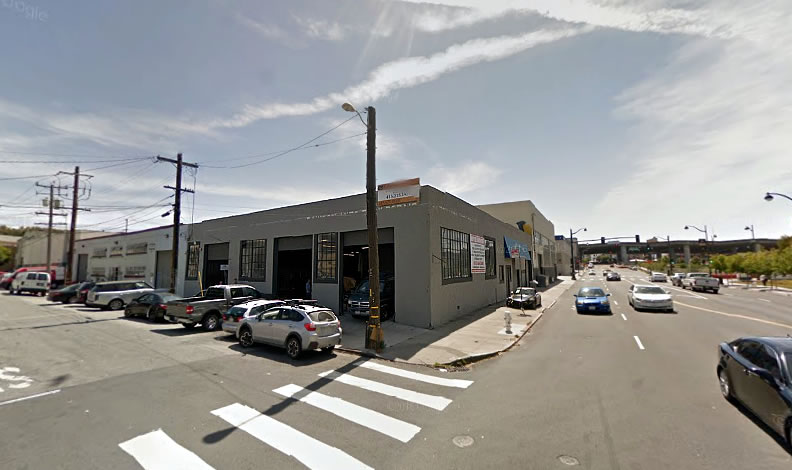 While in the very early stages of development, plans to raze the Giannini's Auto Body shop building at 625 Mariposa Street, across the street the new Benioff Children's Hospital and a (healthy) stone's throw from the recently opened Mariposa Park, have been drafted.
And as proposed, a five-story building with 35 dwelling units over 3,500 square feet of retail space and a garage for 15 cars would rise across the corner site on the border of Dogpatch and Mission Bay.
But the 625 Mariposa Street parcel, which is zoned for a mixed-use development up to 58 feet in height, falls within the City's Central Waterfront Area Plan which encourages the preservation of Production, Distribution, and Repair (PDR) uses, such as the existing auto shop. And as such, the development team is being "encouraged" to explore a design which would "provide the opportunity for PDR uses to occupy the ground floor of the building, including, but not limited to, generous floor to ceiling heights (17' or higher)."
We'll keep you posted and plugged-in as the proposed plans progress. And with respect to Giannini's, they just moved to Daly City.