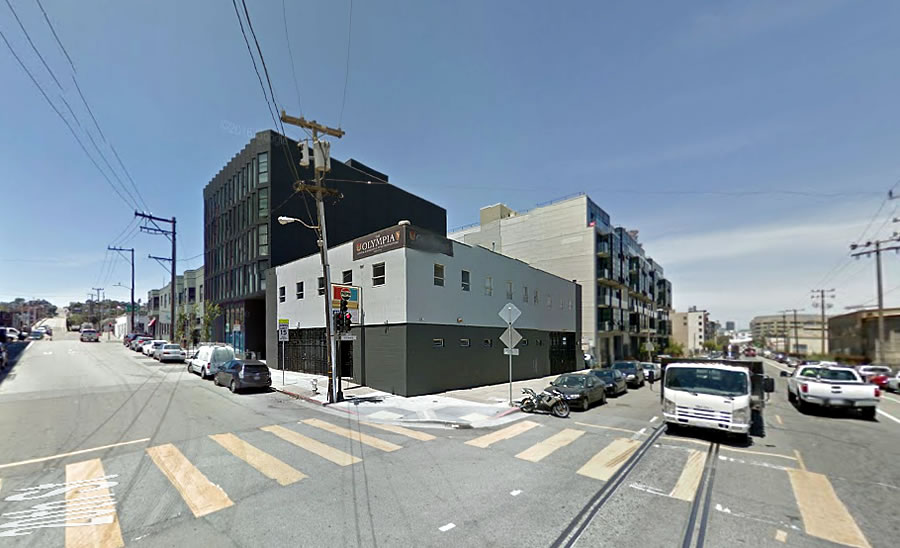 Plans to raze the two-story Dogpatch building on the northwest corner of 20th and Illinois Streets, which is currently home to Jim's Smoke Shop and Deli, Specstones Studio and a few others, are now in the works.
As envisioned by Workshop1, a new six-story building would rise across the 600 20th Street site, with 24 condos averaging around 800 square feet apiece, a 4,000 square foot ground floor retail space, and a basement garage for 18 stacked cars.
And in terms of timing, while Jim's is currently on a month to month lease, the second floor of the building, which is known as 888 Illinois Street, is master leased until 2022 and subleased to a few commercial tenants (Steelys Drinkware, Eco Imprints, and the Wishbone Creative Group). But that's not to say the master lease, which is "well below market," couldn't be broken or bought out.