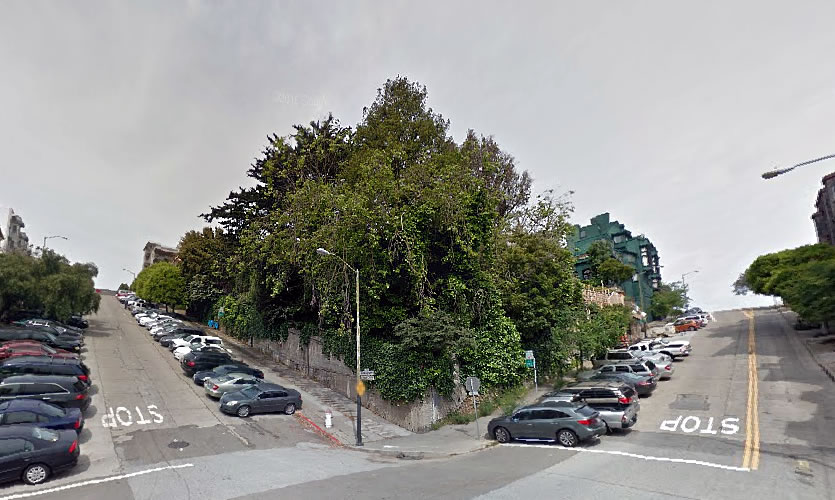 The subdivision of the verdant Russian Hill lot at the corner of 1000 Broadway and Taylor Street has been approved and plans to build two high-end single-family homes and a two-unit condo building on the prime Russian Hill site are back in play.
Having sat vacant since the former house which had occupied the parcel was demolished back in 1910, the latest plans to redevelop the 1000 Broadway site were first drawn and pitched back in 2006. But in 2012, the hedge fund which had provided a $15 million loan to help finance the proposed "Wysteria Residences on Russian Hill" project foreclosed on the property without the development ever having broken ground (nor been approved).
As designed by Page & Turnbull, the proposed three buildings to rise up to four stories in height across the site would yield over 17,000 square feet of living space over a shared 10-car garage, including 1000 Broadway (a 4,000 square foot single-family home), 1010 Broadway (a 6,200 square foot single-family home), 1601 Taylor Street (a 4,400 square foot condominium) and 1625 Taylor Street (a 3,000 square foot condominium):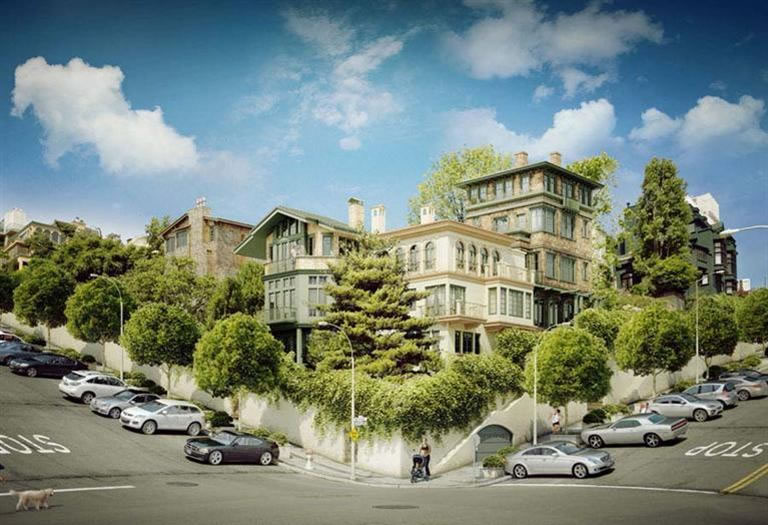 And yesterday, a new application for the development was formally submitted to the city for review and the paperwork for all the building permits has been filed.