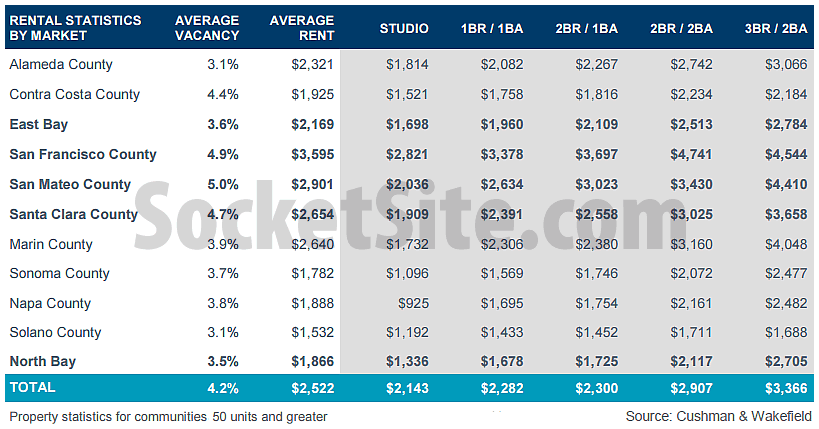 Having inched up by $4 a month in the first quarter of 2016, the average asking rent for an apartment in a building with over 50 units in San Francisco slipped by $25 a month (0.7 percent) to $3,595 in the second quarter of the year, while the asking rent for an apartment in an East Bay building ticked up by $48 a month (2.3 percent) to $2,169.
And with the lowest Bay Area vacancy rate of 3.1 percent, versus 4.9 percent in San Francisco (which ticked up from 4.8 percent the quarter before), asking rents were up $57 a month (2.5 percent) to $2,321 for an apartment in Alameda County, which includes Oakland.
In fact, San Francisco was the only Bay Area County to record a decline in average asking rent. And with 7,300 units of housing currently under construction in the city, including at least a thousand new apartments which will be ready for occupancy within the next couple of months, and gains in employment having stalled, the current outlook calls for the vacancy rate in San Francisco to continue to tick up and rents to either level off or (more likely) decline.