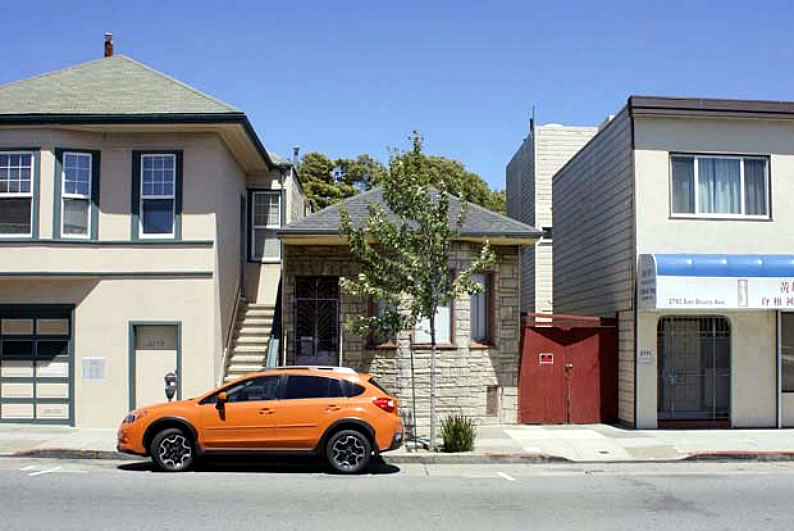 Built for a baker and wagon driver circa 1906, the single-story home at 2785 San Bruno Avenue currently measures roughly 1,300 square feet, not including an unauthorized 400-square-foot in-law unit addition behind the main home, which has "passed through a number of owners and occupants throughout the twentieth century who held a variety of blue collar jobs."
A recent Historic Resource Evaluation for the property has determined that no known historic events have occurred at the home, that none of the blue collar owners or occupants were identified "as important to history," and that the building – to which the stylish permastone façade was added in 1953 – is not architecturally distinct nor within the boundaries of any identified historic district. As such, the home is not considered a potential historic resource or landmark in need of protection, despite its age.
And if approved next week, the little home at 2785 San Bruno Avenue will be demolished and a new four-story building, with three residential condos over two commercial spaces, the second floor unit of which is configured a lot like a residential unit, with two "private offices" and a kitchenette, will rise upon the Portola District lot which is zoned for the development of up to three residential units and 40-feet in height.