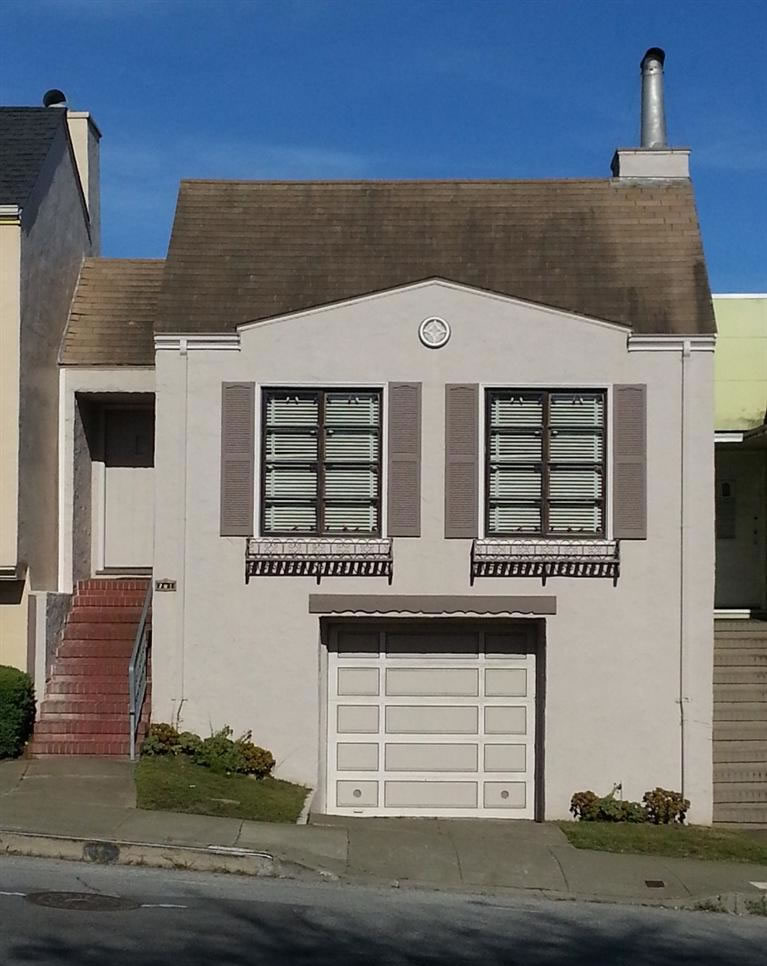 Listed for "$699,000" early last year, or roughly $450 per square foot in an area where single-family homes had been selling for 75 percent more, it shouldn't be too shocking that the "spacious Miraloma Park home with panoramic San Francisco Bay VIEWS ready for renovation!" at 701 Teresita Boulevard sold for $1,152,000 and nearly "65 percent over asking!" at $738 per square foot (roughly 10 percent below the going average for the neighborhood).
Purchased by "RH Investments Inc," the sale closed escrow on July 10, 2015, and permits to renovate and expand the home were approved and issued in October.
By early January, the home was in foreclosure. And last week, 701 Teresita Boulevard sold for $942,000 in cash on the courtyard steps, an 18 percent discount versus what was paid eleven months ago.