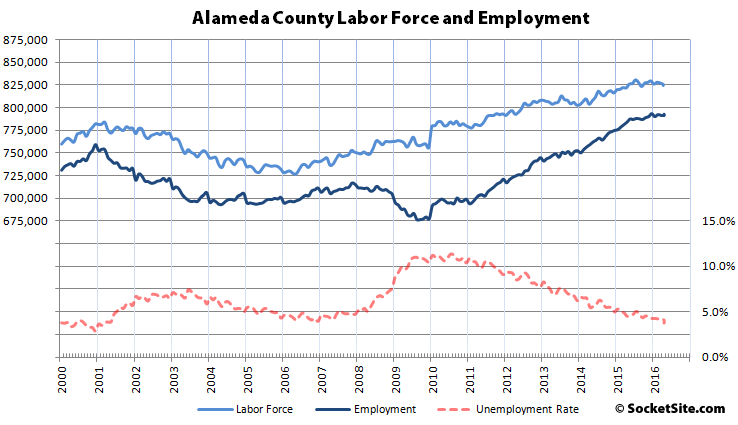 For the first time since early 2001, the unemployment rate in the East Bay has dropped below 4 percent, dropping from 4.1 percent in April to 3.9 percent in May as the number of employed residents ticked up by 2,400 to 1,372,600.
Alameda County, which includes Oakland, accounted for the majority of the East Bay employment gain in May, as the number of employed Alameda County residents increased by 1,500 to 792,700 and the unemployment rate dropped to 3.8 percent.
There are now 5,300 more people with paychecks living in Alameda County than there were at the same time last year; 33,500 more than at the end of 2000; and 100,700 more since January 2010.
At the same time, the labor force in Alameda County has dropped by 6,100 over the past ten months, having peaked at 830,200 in July of 2015.