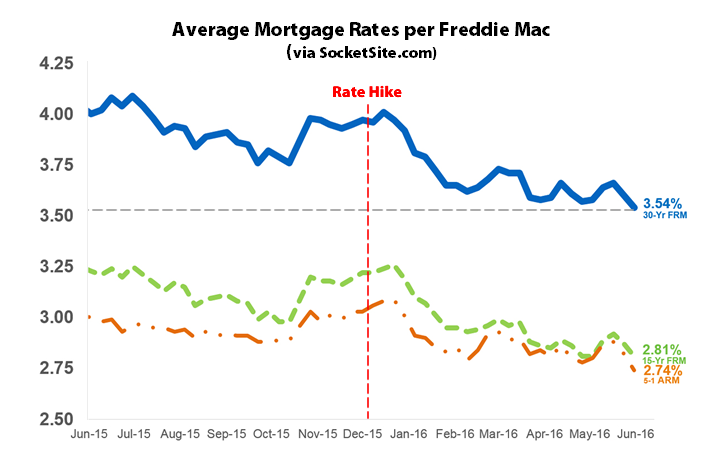 The average rate for a benchmark 30-year mortgage has dropped to 3.54 percent, the lowest rate in three years and 43 basis points below the 3.97 percent rate in place prior to the Fed's first rate hike in December.
The current rate is 46 basis points below the 4.00 percent average rate recorded at the same time last year. And while good news for those in the market for a mortgage, keep in mind that the drop in rates has been driven by disappointing economic indicators, such as employment, which has led the Fed to abandon plans for three more rate hikes by the end of the year.
And in fact, the probability of the Fed instituting a second rate hike by the end of the year has dropped to 43 percent, down from 61 percent last week and 81 percent three weeks ago.