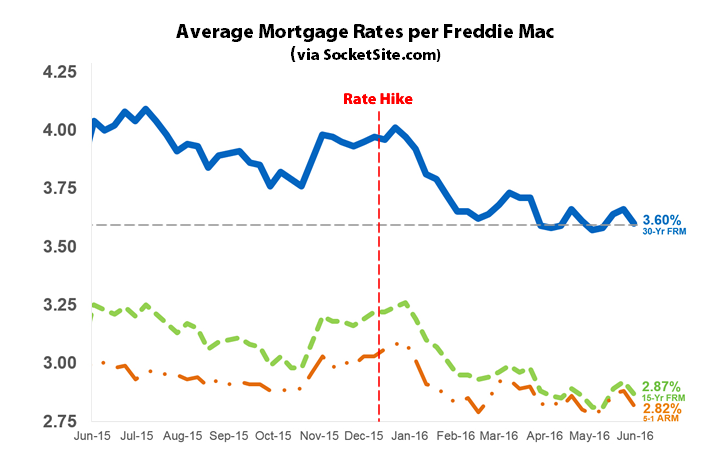 Having ticked up to 3.66 percent last week, the average rate for a benchmark 30-year mortgage has dropped to 3.60 percent and is back within 3 basis points of last month's three-year low, spurred by a weaker than expected employment report.
The current 30-year rate is 37 basis points below the 3.97 percent rate in place prior to the Fed's first rate hike in December and 44 basis points below the 4.04 percent average rate recorded at the same time last year.
And according to the futures market, the probability of the Fed instituting a second rate hike by the end of July has dropped from 57 percent two weeks ago to 27 percent today and the probability of a hike by the end of the year is at 61 percent, down from 81 percent two weeks ago.