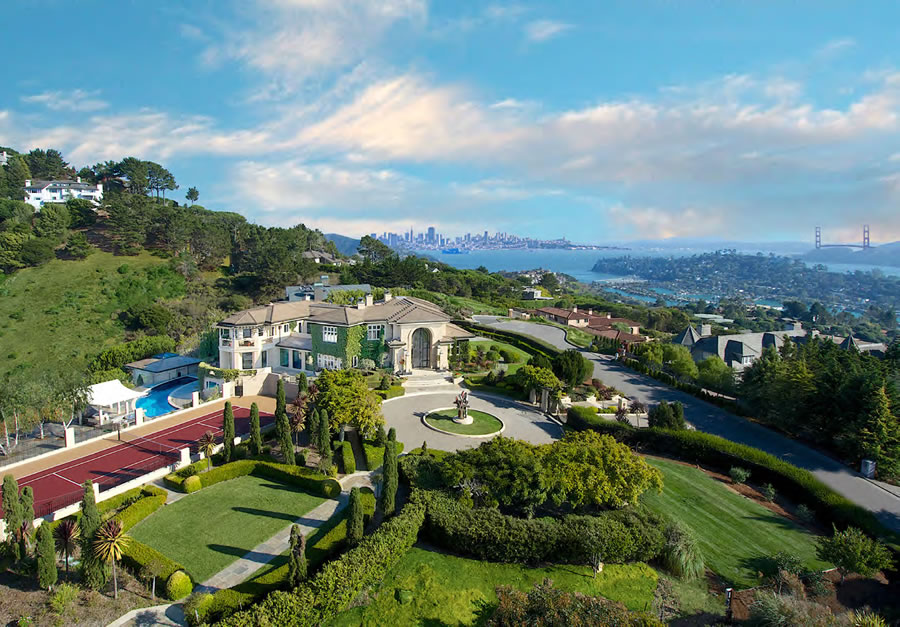 On the market for $24.9 million in 2009, the nearly 14,000-square-foot Tiburon mansion at 185 Gilmartin Drive has finally sold for $12 million.
The 1.4-acre property was once owned by Peter Kiritchenko, a Ukrainian businessman who was arrested at the home on fraud charges in 1999.
In 2007, the home, which was then being rented by Rebecca and Terry Solomon with funds they were supposed to be investing in diamonds and a Chinese telecommunications company, was raided by the FBI and the couple was sentenced to over seven years in federal prison for bilking investors out of $18 million.
And with the list price for the property having been most recently been reduced from $12.9 million to $12.5 million in March, the $12 million sale, which makes it the second most expensive home in Tiburon, behind the modern 4,500-square-foot home at 1860 Mountain View Drive, has officially closed escrow within 4 percent of asking according to industry stats and reports.