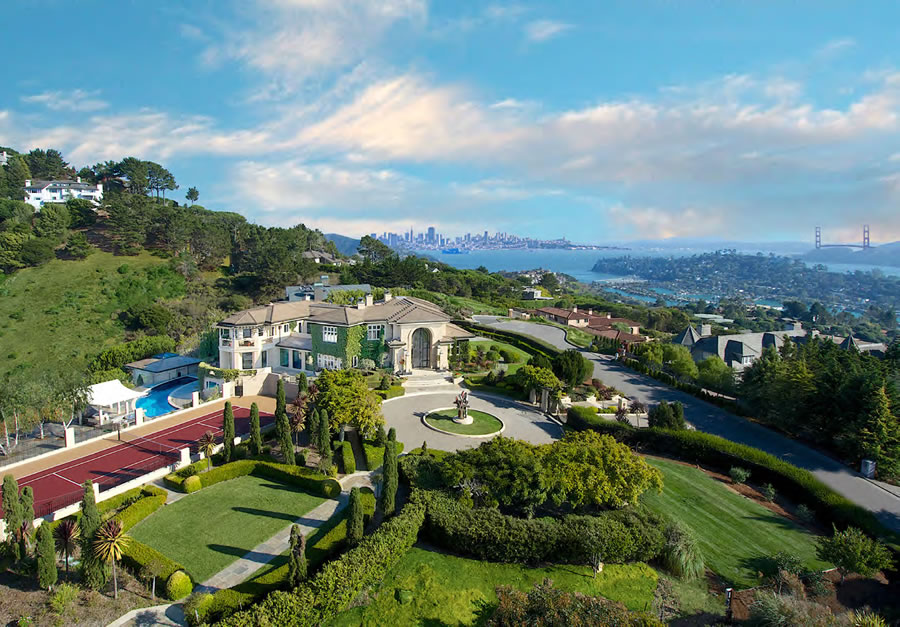 Having been on the market for $24.9 million in 2009, the asking price for the nearly 14,000-square-foot Tiburon mansion at 185 Gilmartin Drive, from which Rebecca and Terry Solomon bilked investors out of $18 million, has just been reduced to $12.9 million.
The mansion, which the couple was renting with funds they were supposed to be investing in diamonds and a Chinese telecommunications company, was raided by the FBI back in 2007 and the couple was subsequently sentenced to over seven years in federal prison.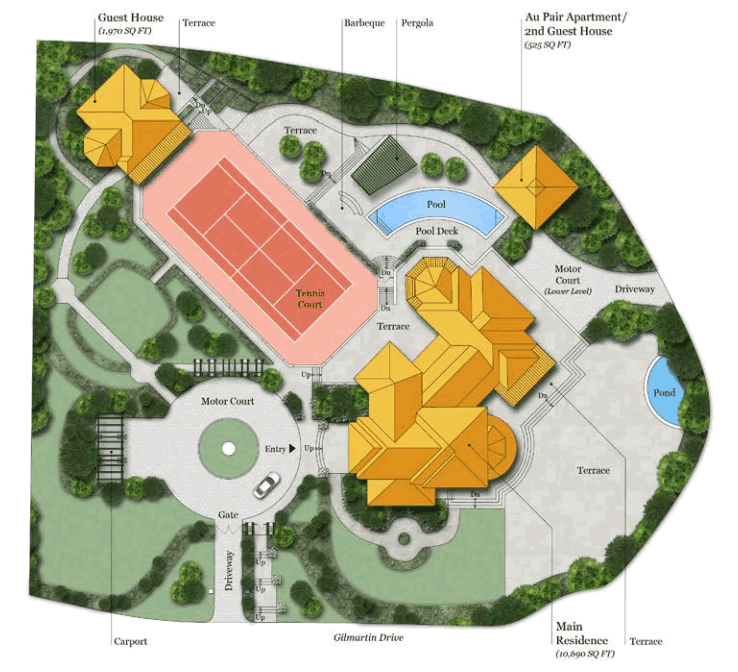 In addition to the newly-refinished main residence, the 1.4 acre property includes a two-level guest house, a one-bedroom au pair apartment, a pool, tennis court, and a four-car garage and two motor courts.
Prior to being rented to the Solomons, the property was owned by Peter Kiritchenko, a Ukrainian businessman who was arrested at the home on fraud charges in 1999.
And prior to this last reduction, 185 Gilmartin Drive had been on the market for 211 days at $15 million.