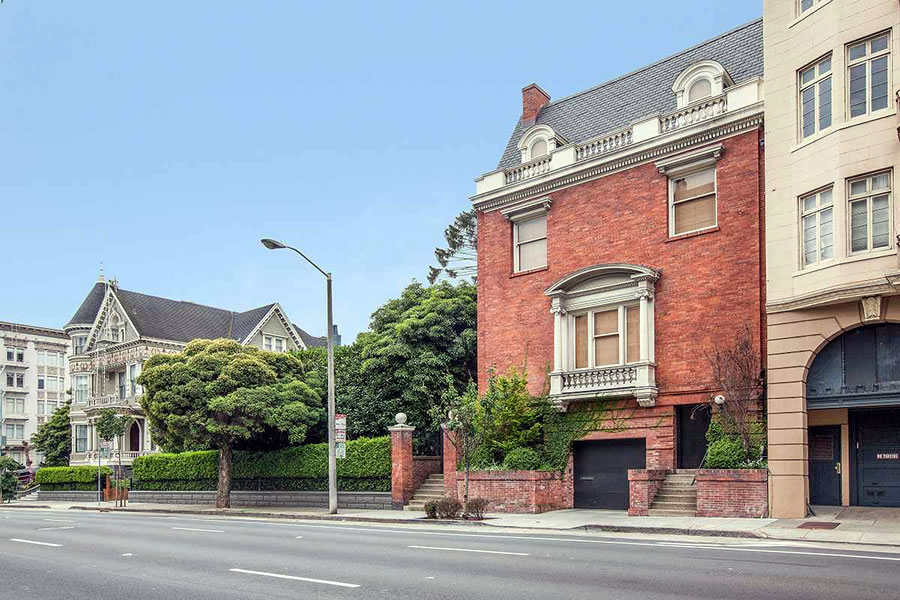 On the market for $10.25 million in late 2013, the asking price for the landmark, but newly renovated, Pacific Heights Mansion at 1735 Franklin Street was reduced to $9.7 million in 2014 and then to $8.995 million last year.
Known to some as the "Brandenstein" or "Bransten" house, the nearly 8,000 square foot mansion was designed by Hermann Barth, built for William Haas in 1904, and given as a present to his daughter Florine when she married Edward Brandenstein, which was later changed to Bransten.
And having been quietly withdrawn from the MLS last month, the "historical glamour meets modern luxury" mansion has just been relisted anew for $7.998 million, a sale at which will be considered "at asking" and with a mere "3" days on the market as of this morning according to all official industry stats and agent reports.
The mansion last traded hands for $2.25 million in 2003, well before its multi-million dollar overhaul.