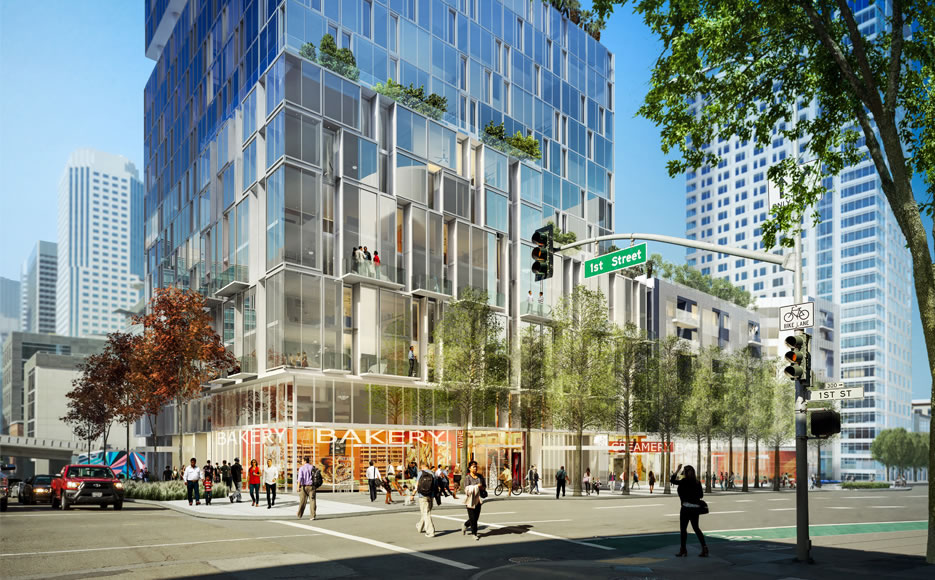 One year after having cut 99 residential units from their development plans for Transbay Block 8 and reduced the project's proposed grocery store space from 22,000 to 12,500 square feet, a reduction that rendered the space too small for a large grocer like Whole Foods (which had expressed interest in the site) or Trader Joe's, Related California has yet to secure a replacement grocery to fill the future space along Folsom between Fremont and First.
Related closed escrow on the land this past December and plans to build 546 units on the site, including 70 affordable units in the Rem Koolhaas designed 55-story tower to rise on the southwestern corner of the block and 80 affordable units in the adjacent podium buildings.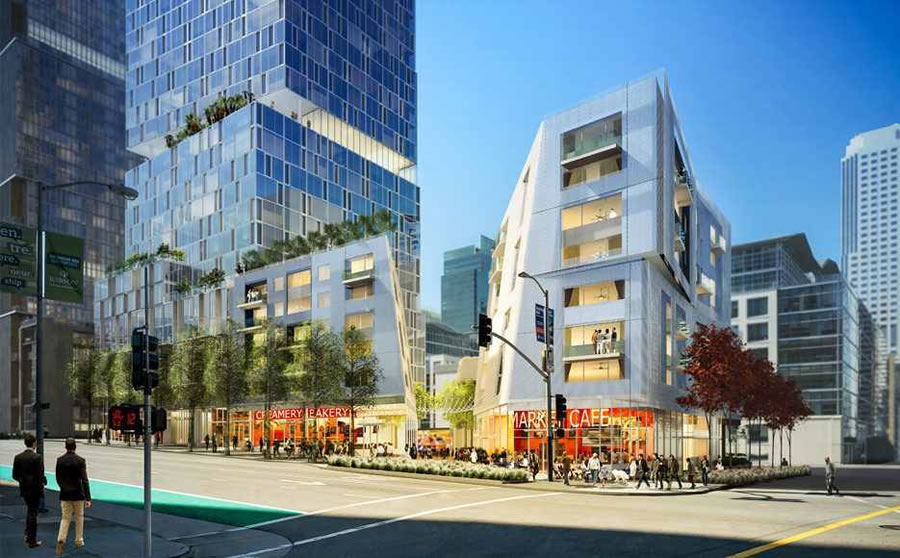 All 150 of the development's below market rate units will provide housing for households earning up to 50% of Area Median Income (AMI).
And if Related is unable to secure a grocery tenant for Block 8 "on commercially reasonable terms," the developer could theoretically seek approval from the City "to reprogram the space for another use," despite the fact that a full-service grocery has been deemed "very important" to the development of the Transbay District and its future residents by the City's Office of Community Investment and Infrastructure.