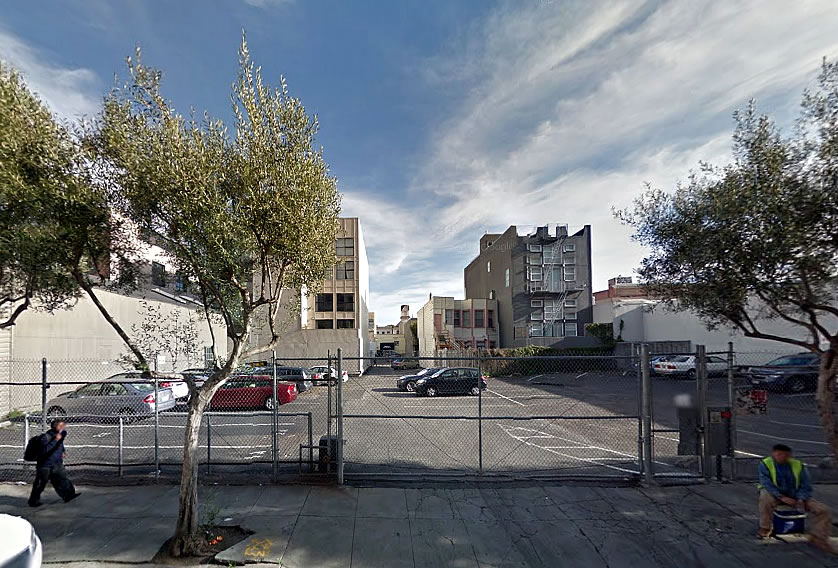 Plans to construct a four-story building with 38 apartments over an underground garage for 25 cars on the Western SoMa parking lot parcel upon which 37 cars currently park at 915 Minna are in the works.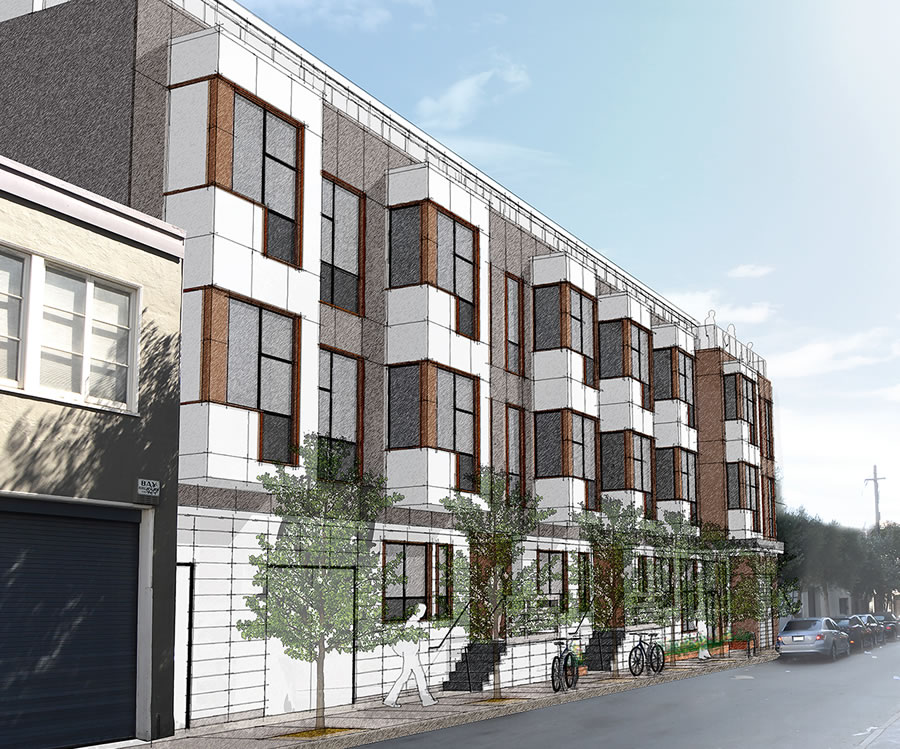 The plans include the development of a smaller four-story building with six apartments on the southern spur of the site which fronts (944) Natoma Street, with a shared courtyard between.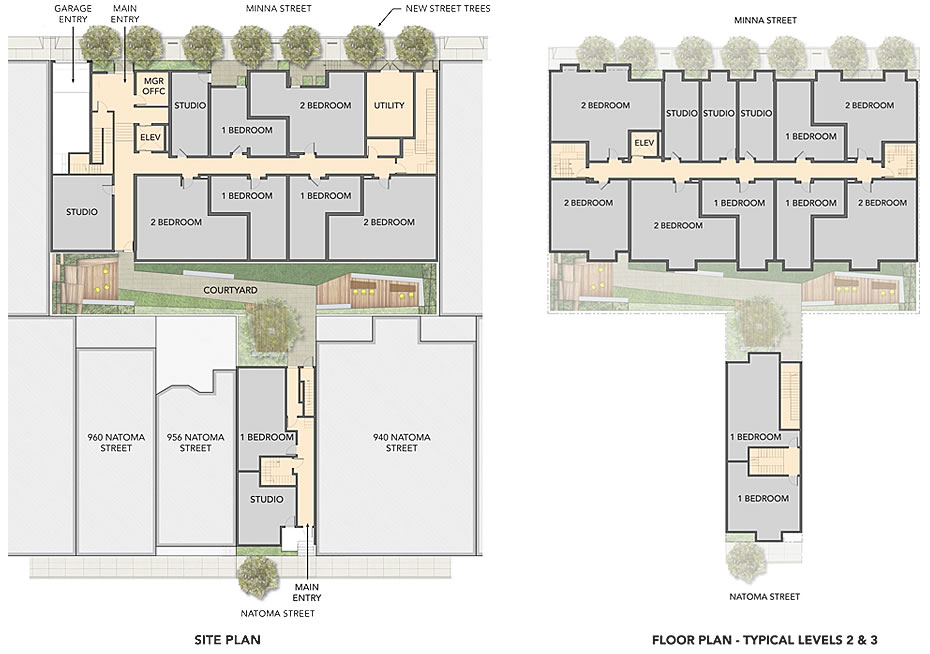 And Equity Community Builders has already filed the paperwork for the building permits assuming the project, which isn't asking for any exceptions or variances, will soon be approved.