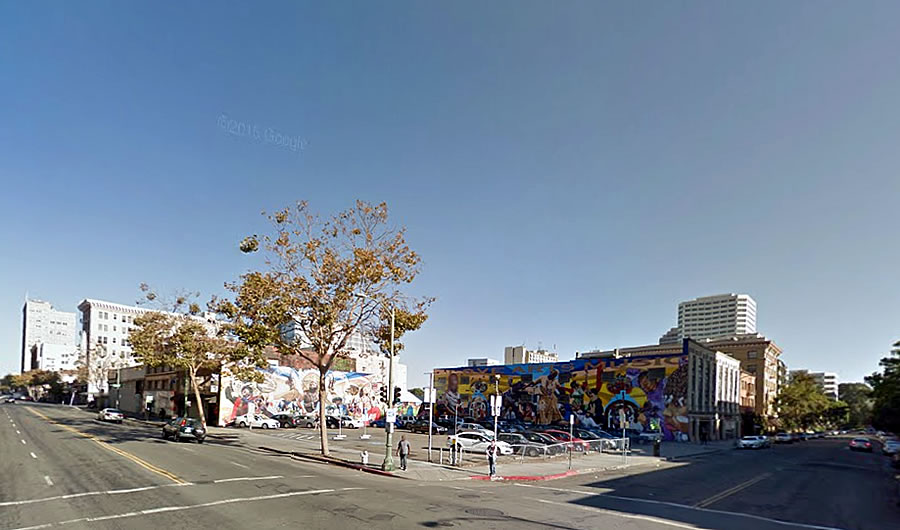 As we first reported earlier this week, the plans for a proposed 16-story Downtown Oakland tower to rise up to 175-feet in height at 250 14th Street, with 126 apartments over 3,200 square feet of retail space and a podium garage for 81 cars, are closer to reality and the development is tentatively slated to break ground by the end of the year, assuming the project is approved.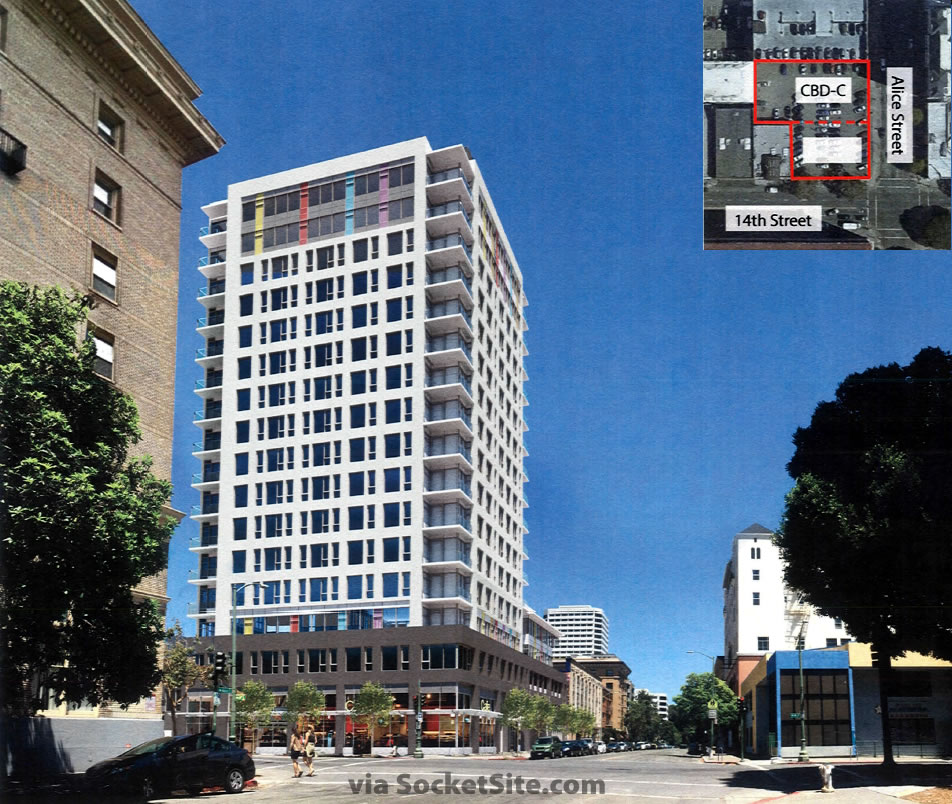 And with a refined and newly rendered design by Vancouver-based IBI Group architects, which includes a simplified tower and window pattern, recessed balconies, and a more defined base "that read better in the context with the surrounding historic buildings," Oakland's Planning Commission is slated to approve the Lake Merritt Station Area development this afternoon.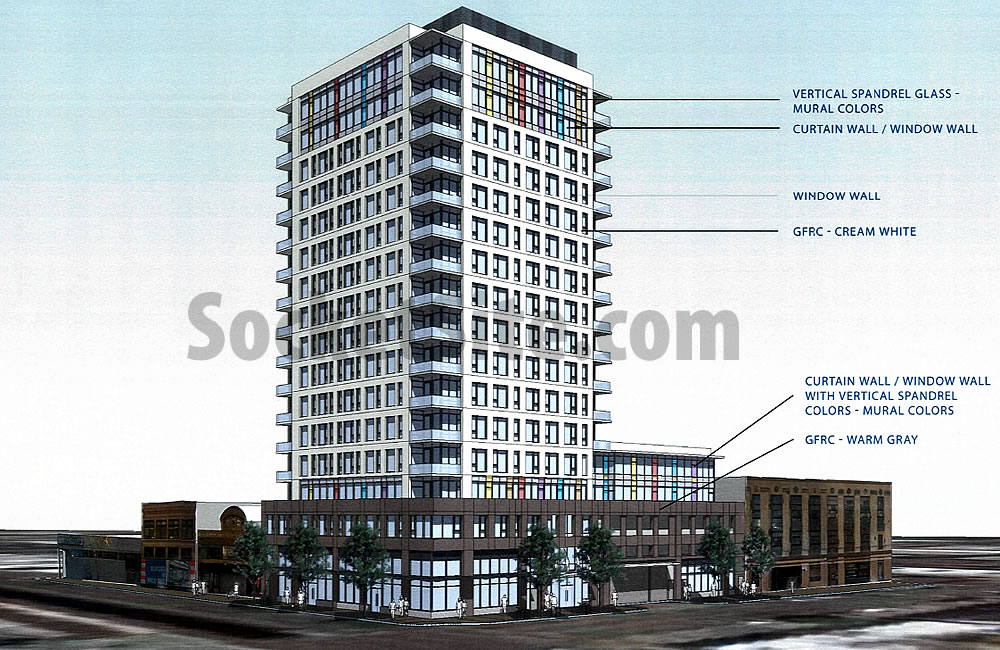 The development will result in the loss of the recently completed "Love Arts Music" mural which now adorns buildings on two sides of the project site, but in the eyes of Oakland's Planning Department, "murals are temporary art pieces and…development should not be limited due to their presence because it could negatively impact future allowances for murals to be installed due to concerns of property owners losing their development rights."
And while Oakland's Planning Code requires 109 parking spaces for the 126 apartments as proposed, the City's Planning Department is in favor of granting a permit to allow the proposed reduction in parking, as the site is within the downtown core and a few blocks from BART and numerous AC Transit lines.