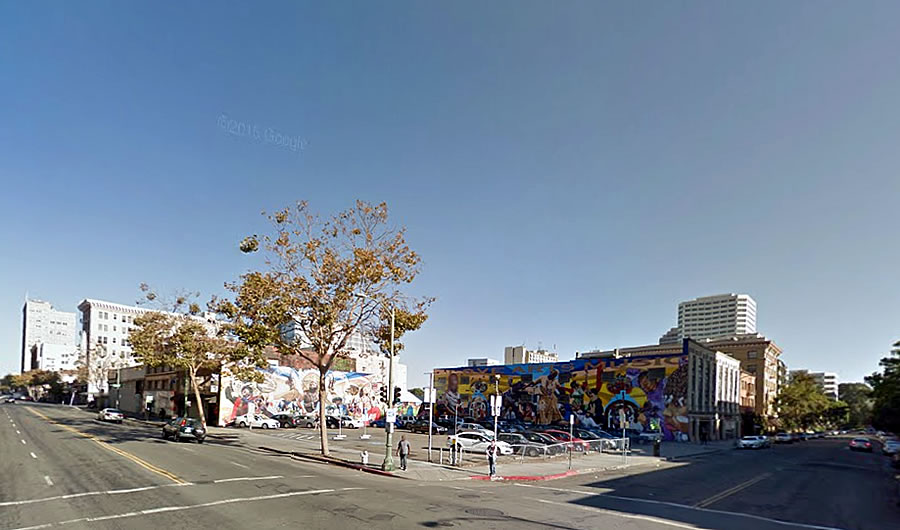 Plans for a proposed 16-story Downtown Oakland tower to rise up to 175-feet in height at 250 14th Street, with 126 apartments over 3,000 square feet of retail space and a podium garage for 91 81 cars are closer to reality, and the development is tentatively slated to break ground by the end of the year.
If the development is approved as proposed, the two street trees on 14th Street side of the project, which qualify as protected trees per the City of Oakland Protected Trees Ordinance, will remain and a third will be planted along with four new trees along Alice as rendered above.
And with one of the project's two parking lot parcels at the corner of 14th and Alice Streets sited within Oakland's approved Lake Merritt Station Area Plan, and the project qualifying as an urban infill project, final approvals of the development should be streamlined and Bay Development is planning to break ground around October and have the building ready for occupancy by the end of 2018.
Plans for a 35-story building with nearly 200 condos had been proposed for the 250 14th Street site prior to the Great Recession but were subsequently abandoned.
UPDATE (2/3): The Refined Designs and Hearing for the 250 14th Street Tower.