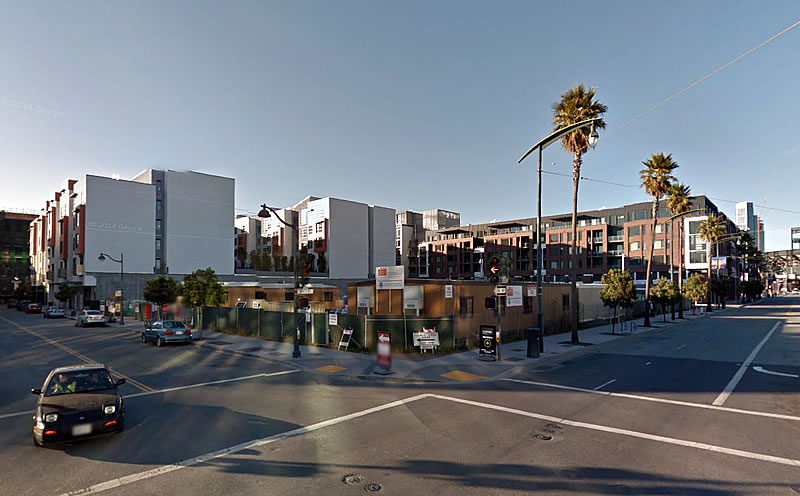 The pre-construction planning for a five-story building with 101 below-market-rate apartments for formerly homeless veterans and low-income families to rise at 1150 Third Street, on the eastern half of Mission Bay Block 3, which fronts Third Street between Mission Rock and Long Bridge, is underway.
The $47 million project, which is being developed by the Chinatown Community Development Center and Swords to Plowshares, will provide 50 one-bedrooms for formerly homeless veterans and 51 units for low-income families earning up to 60 percent of the area median income, with on-site supportive services and a garage for 19 cars and 102 bikes.
The apartments for the families will be a mix of two-bedrooms and threes, with two-bedrooms averaging 900 square feet and the threes around 1,100. The one-bedrooms will average around 540 square feet.
Letty Maytum Stacy Architects is working to finalize the conceptual designs for the project and construction is currently slated to break ground by Fall of 2017, assuming the funding, which is expected to be locked down by the first quarter of 2017, is in place.
The 147-unit "Venue" sits on the western half of Mission Bay Block 3, fronting Fourth Street.