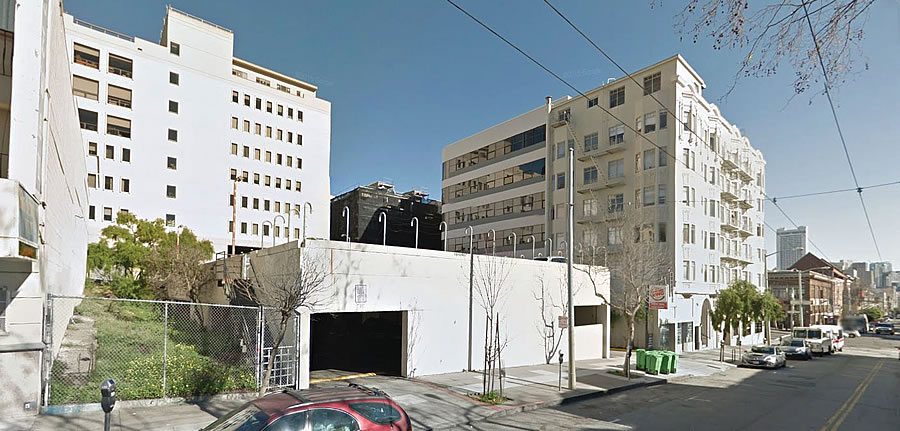 San Francisco's Zoning Administrator has issued a key ruling that should help clear the way for a 14-story building with up to 120 condos to rise up to 130-feet in height at 830 Eddy Street, replacing the current two-story parking structure for 62 cars on the site.
Originally developed in the 1980s along with the adjacent six-story office building at 815/819 Van Ness Avenue, and currently proving leased parking for the Van Ness building's tenants, as well as the entrance to the drive thru for the Burger King below, the Eddy and Van Ness parcels were legally subdivided and are now owned by different entities.
As such, in order to provide replacement parking for the office tenants, to which the owners of the commercial condominiums within the 815 Van Ness building (which is more commonly known as 203 Willow) believe they're entitled, the area dedicated to the negotiated 40 replacement parking spaces would count against the amount of floor area allowed to be developed on the site per San Francisco's building code.
But in ruling issued last week, the City's Zoning Administrator has agreed to deem 850 Eddy and 815 Van Ness a "single development lot" and allow the replacement parking to be built as a separate accessory use, helping clear the way for the proposed building to rise up to 14 stories at 830 Eddy, with 120 condos over a 100-space garage, 40 spaces of which would be dedicated to the tenants at 815 Van Ness.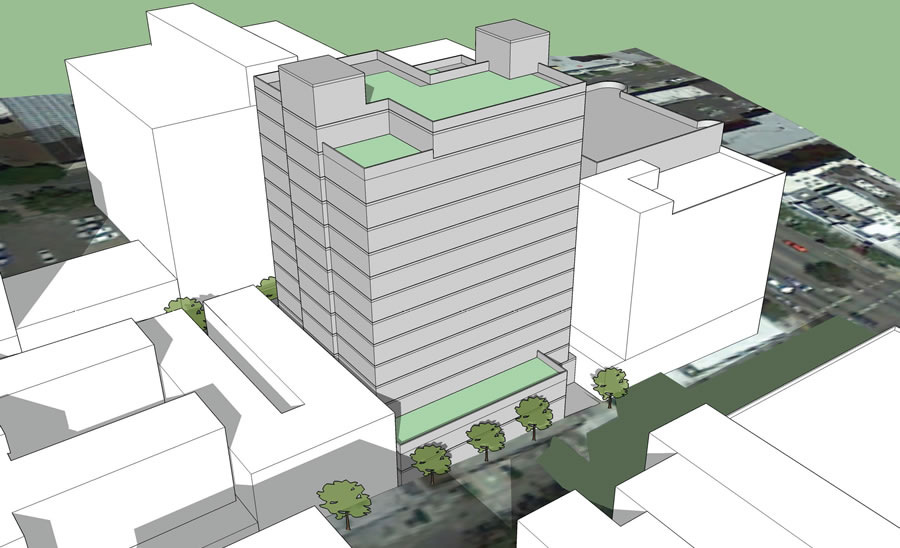 The entrance to the proposed building, which is being designed by BAR Architects for Build Inc, would actually be along Willow, with a small commercial space in addition to the parking garage entrances along Eddy. And yes, the entrance for Burger King's drive thru, for which they have an easement, would remain.