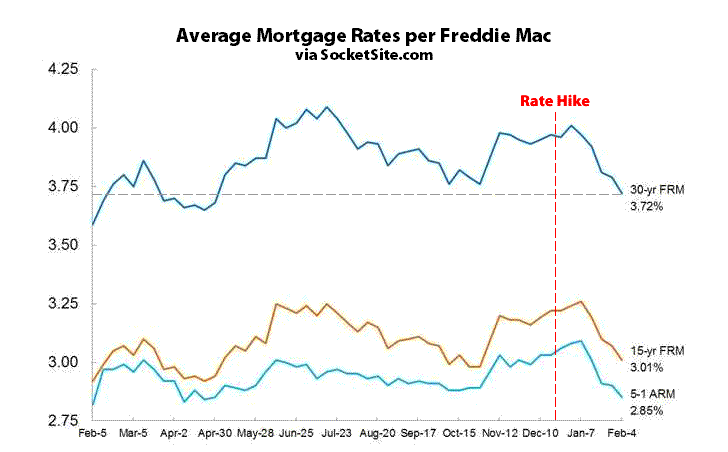 Having slipped below 4 percent four weeks ago, the average rate for the benchmark 30-year mortgage dropped to 3.72 percent over the past week as concern about a global slowdown remains and the resultant flight-to-quality continues to drive the 10-year Treasury yield down to its lowest point in nearly a year.
The average 30-year mortgage rate is now 25 basis points below the 3.97 percent rate in place prior to the Fed's first rate hike in December.
And having dropped from 56 percent at the end of 2015 to 30 percent two weeks ago, the probability of a second rate hike by The Fed in March has dropped under 10 percent according to the futures market.