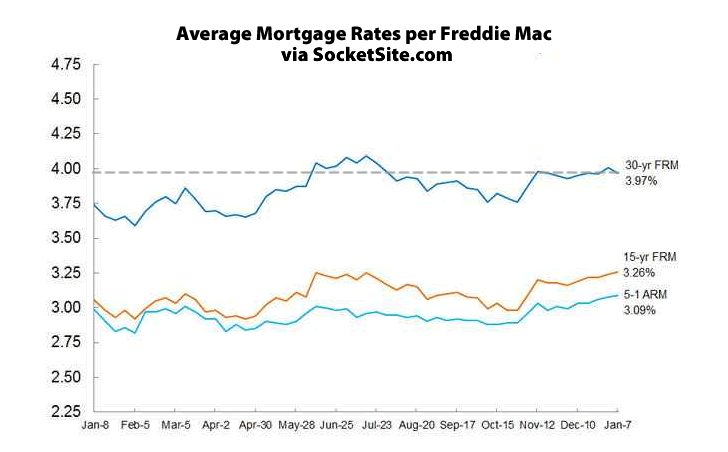 With China's stock market rout rattling the markets near and far, and a subsequent flight to quality driving the 10-year Treasury yield down, the average rate for a benchmark 30-year mortgage slipped back below 4 percent over the past week.
At 3.97 percent, the current 30-year rate is 24 basis points above the 3.73 percent rate recorded at the same time last year, according to Freddie Mac's mortgage survey.
And with the markets spooked, the probability of a second rate hike by the Fed in March has dropped from 56 percent at the end of 2015 to 44 percent today.