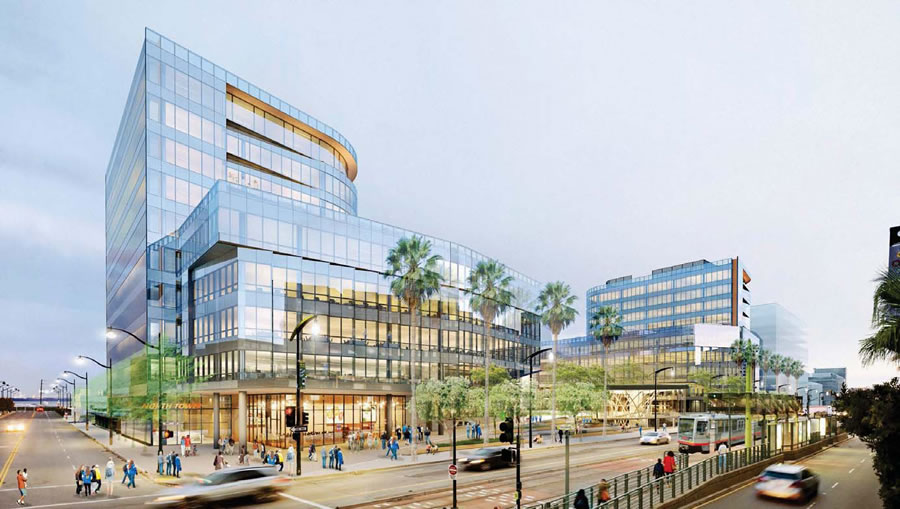 The western front in the fight over the Golden State Warriors proposed Mission Bay arena, the naming rights for which have already been allocated to JPMorgan Chase, will see some action this evening as San Francisco's Board of Appeals is scheduled to hear a comprehensive challenge of the required 577,000-square-foot office space allocation for the project as approved.
While the Warriors purchased the former Salesforce.com parcels upon which they plan to build the Chase Center arena and two office buildings with a previously approved allocation for the development of up to 677,000 square feet of office space, the Mission Bay Alliance is challenging both the validity and transfer-ability of the allocation under the rules of the voter adopted Proposition M and subsequent Resolution and Motion which set the stage for the re-development of Mission Bay.
According to the Warriors legal team: "This appeal is meritless and should be rejected by [the] Board."  We'll keep you posted and plugged-in.