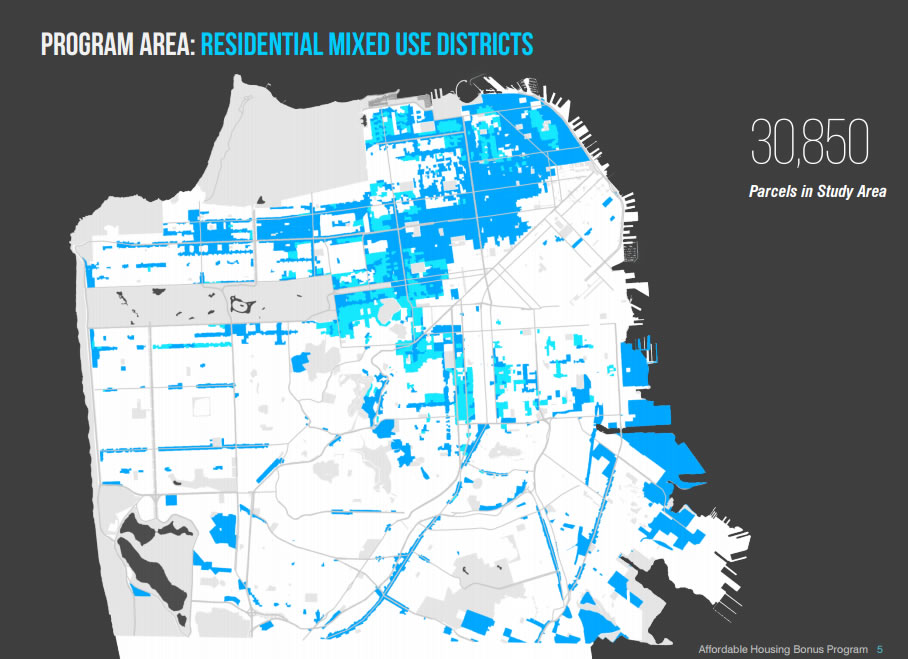 The debate over San Francisco's proposed Affordable Housing Bonus Program (AHBP), which would allow developers to build up to three stories higher than currently zoned in exchange for providing more below-market-rate units than currently required, is heating up.
While the terms of the proposed program have been amended to exclude any project that results in the demolition of any existing rent-controlled units from being allowed to participate, concerns about creating "a financial incentive for [developers] to demolish existing sound housing stock" and neighborhood displacement remain.
If adopted by both the City and developers, the program would add the potential for building another 16,000 units of housing in specific areas of the city, as mapped above and distributed below, an increase of roughly 4 percent over the 380,000 units that currently exist.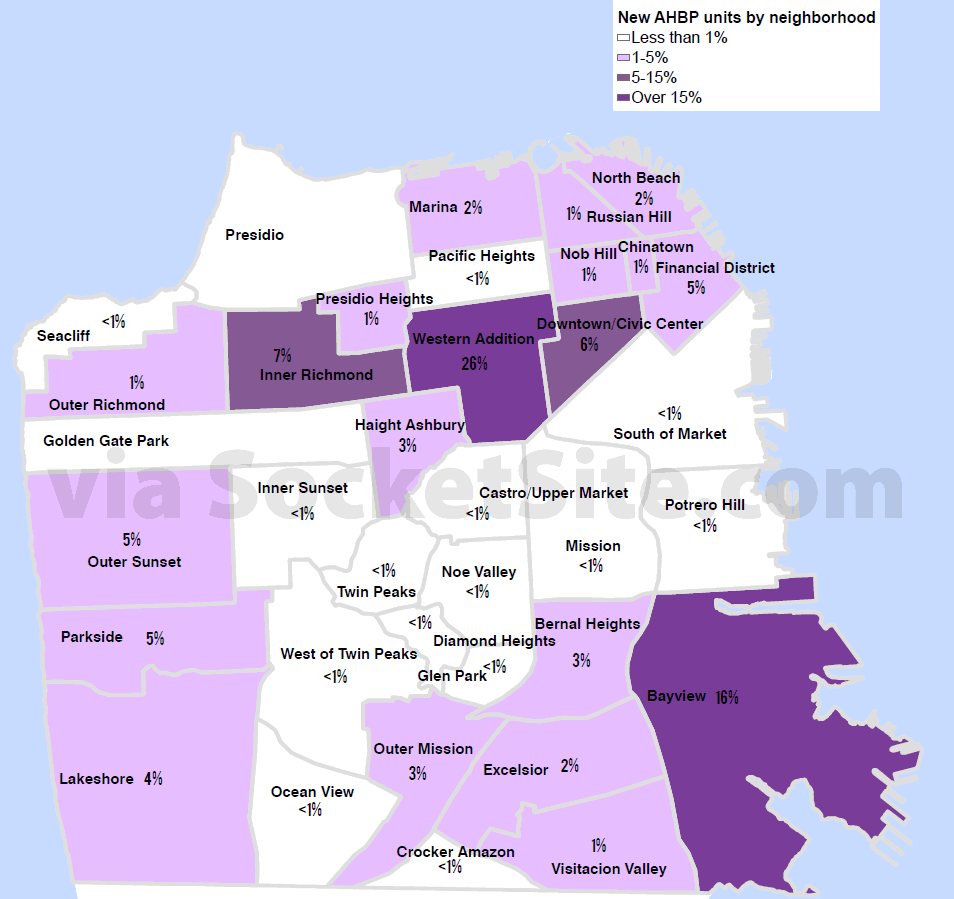 And in terms of timing, while Planning staff had recommended the Commission's potential vote for adoption be pushed back to April in order to continue its refinement and review, yesterday the Commission voted to formally review the proposed program on February 25, although that date could be continued as well.