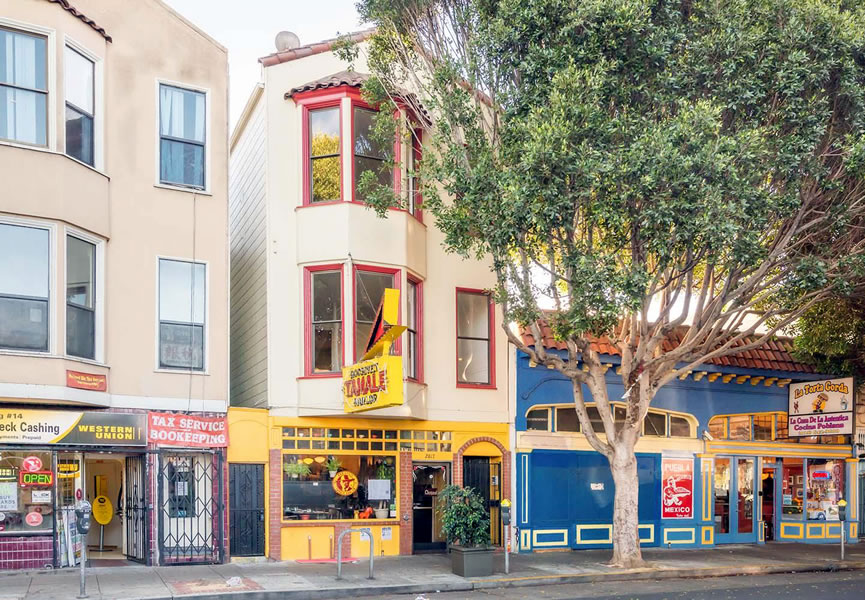 The Roosevelt Tamale Parlor is for sale.  And this time we mean the actual restaurant/business, not simply the Mission District building out of which it operates.
As we first reported last year, the Tamale Parlor building at 2817 24th Street recently traded hands, the two flats above the restaurant have been renovated, and the new owner has been trying to flip the property, the price for which was recently reduced to $2.9 million.
And while the Tamale Parlor is currently was doing around $700,000 in business per year and turning a profit at its current rent of $4,250 per month, for which it has a lease through November of 2017, the Parlor is now on the market for $299,000.
The asking price includes the existing lease for the 1,250 square foot space, an apparent five-year option at an undisclosed price, and the Parlor's beer and wine license.  No mention of the recipes.