Plans to raze the Art Deco warehouse and body shop at 255-265 10th Street and build 50 residential units over parking for 50 cars and 1,000 square feet of new retail space upon the SoMa parcel which is zoned for development up to 55-feet in height were floated nine years ago but subsequently abandoned.
In 2011, a historic resource survey of the South of Market Area deemed the building, which was built in 1932, a potential historic resource, both individually and as a contributor to the Western SOMA Light Industrial and Residential Historic District.
And as such, while the parcel is now on the market as a "Prime SoMa Development Site" for $6.95 million, the renderings include the existing building's façade and the marketing materials tout "a potential mixed use development with 36-40 units plus parking and retail."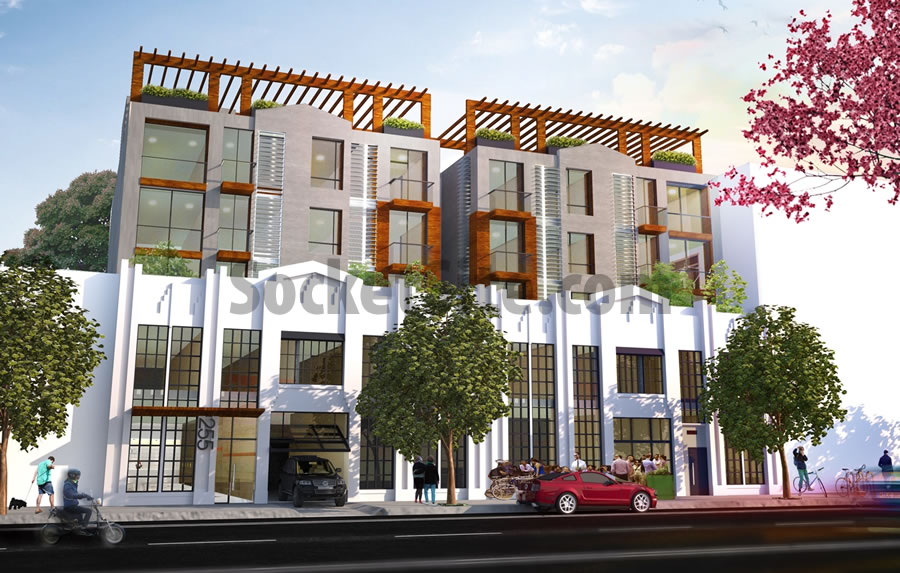 The building is currently rented for $11,000 per month and is two blocks from Twitter, which is currently trading within pennies of an all-time low, having dropped 40 percent over the past three months with shares currently trading at $17.92, 30 percent below the $26 price at which the company went public in 2013.
Twitter has directly accounted for around 5 percent of the job growth in San Francisco over the past two years.