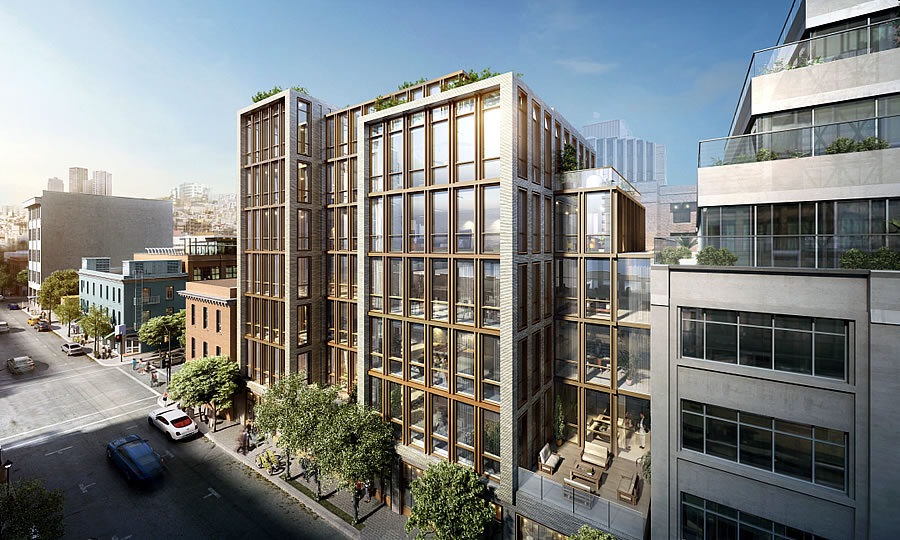 With an approved plan for mitigating the environmental impacts of the proposed development and preserving any archaeological finds having been inked, we now have a couple of fresh perspectives and updated renderings for the proposed 240/288 Pacific Avenue project, which includes 33 condos over 2,000 square feet of retail space, and a garage entrance for 35 cars, fronting Pacific.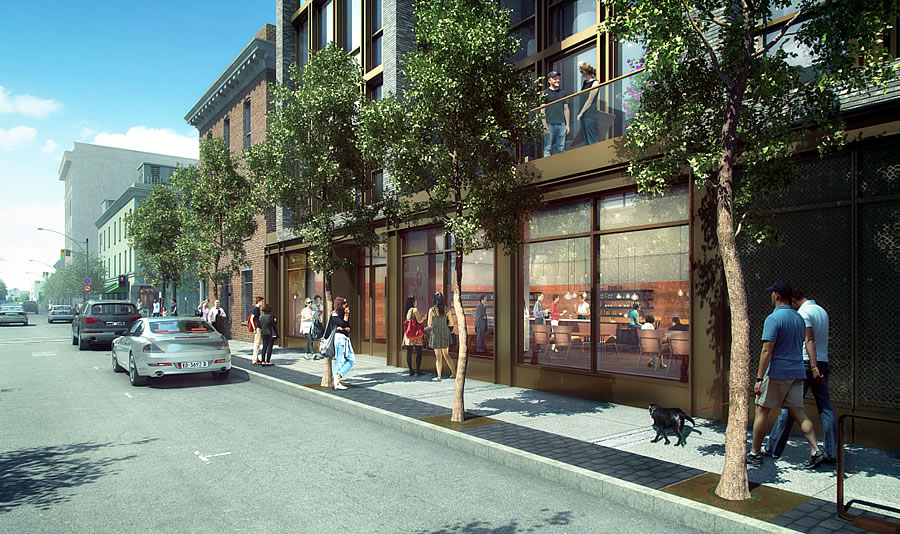 The proposed development, which could be approved by San Francisco's Planning Commission tomorrow afternoon, would wrap around the Old Ship Saloon building at 298 Pacific which was built in 1907, prior to which the saloon on the site was literally an old sailing ship, the Arkansas, which had run aground on the then-waterfront parcel and was converted into a makeshift bar and boarding house.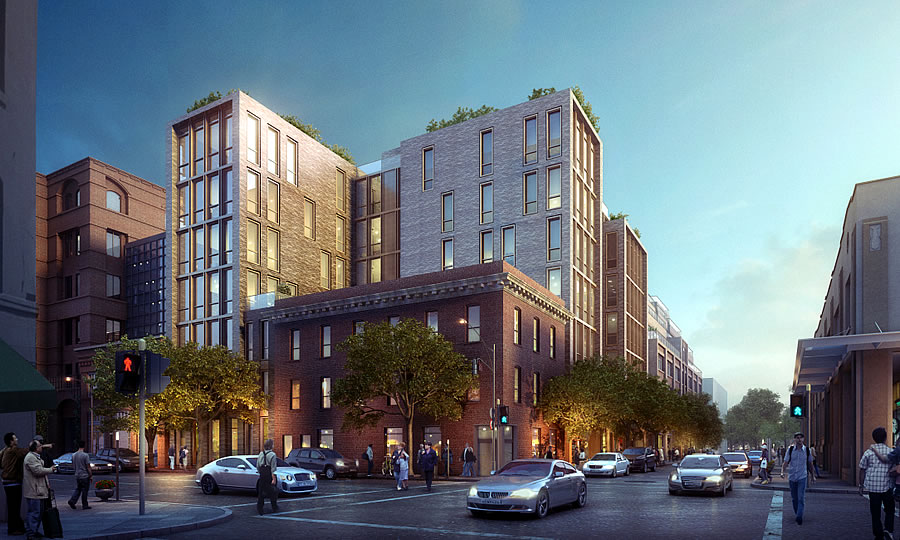 As designed by Handel Architects, the new development's main entrance would be at 720 Battery, the current parking lot parcel across from The Battery club.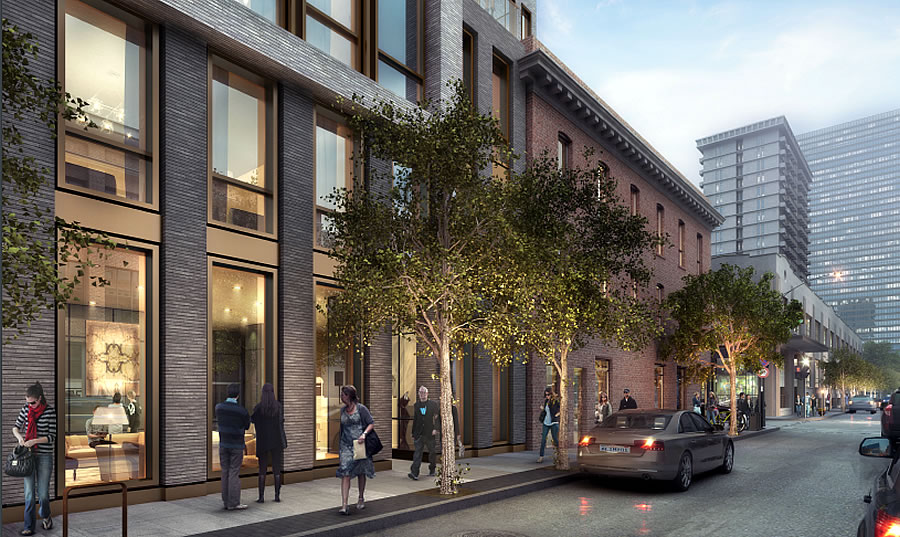 And if approved, the development will take roughly 18 months to complete once the ground is broken, not accounting for any archaeological finds that require additional care to recover or document.