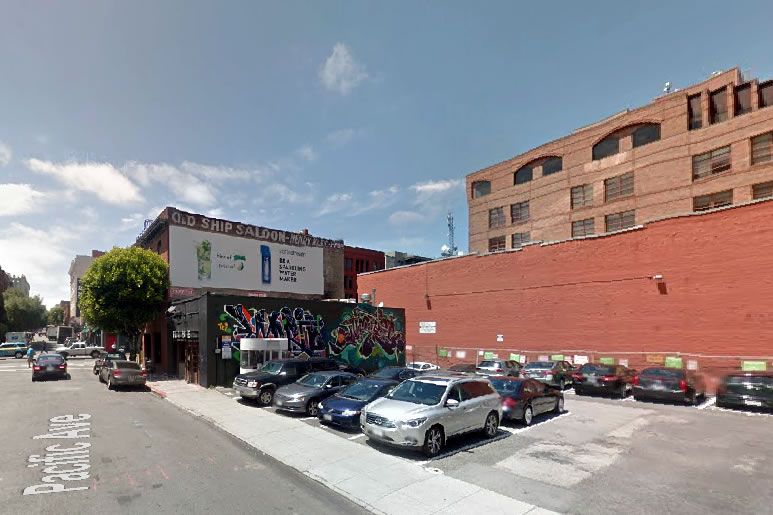 Plans to raze the one-story Financial District building at 290 Pacific Avenue – which was originally home to a blacksmith's shop and more recently occupied by Globe for 18 years – are one step closer to reality, with San Francisco's Planning Department having just issued a Preliminary Mitigated Negative Declaration, which is a positive thing if you're the developer, for the proposed seven-story building to rise upon the site.
As designed by Handel Architects for Grosvenor USA, the proposed 240 Pacific Avenue development would also cover two adjacent parking lots and wrap around the existing building occupied by the Old Ship Saloon on the corner of Pacific and Battery, with 33 condos over 2,000 square feet of retail fronting Pacific and parking for 36 cars in stackers on the ground floor.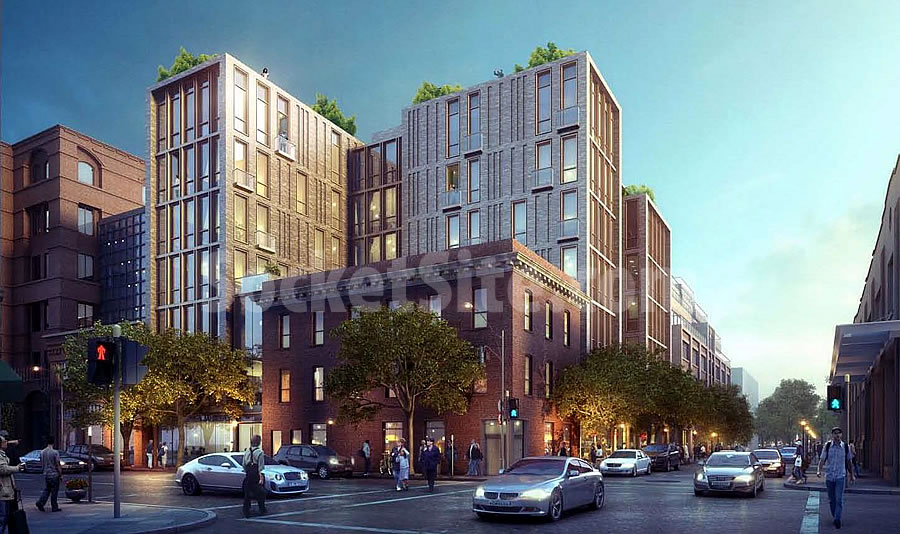 The building's lobby would be located at 720 Battery.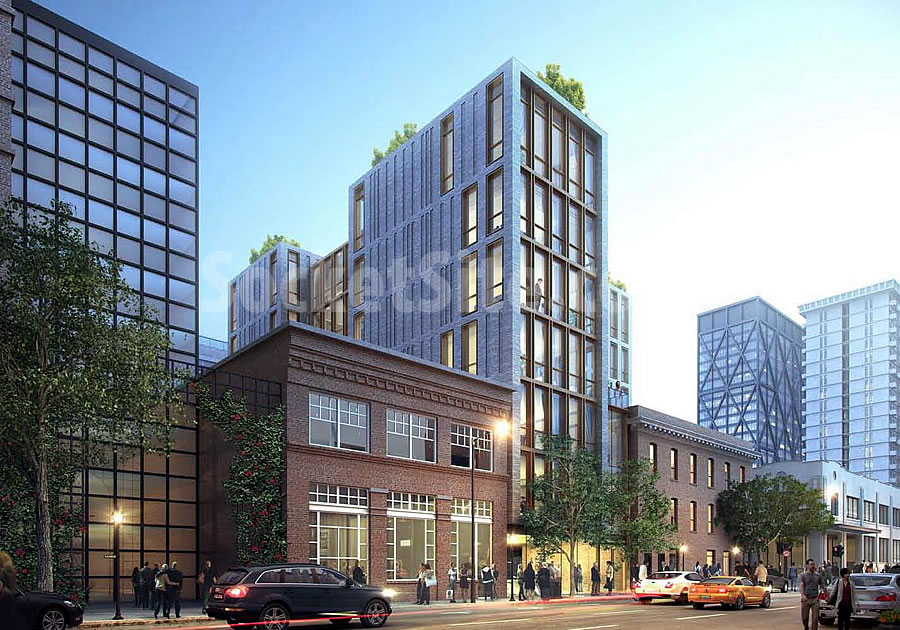 San Francisco's Planning Commission will need to certify the Negative Declaration, the public hearing for which has been scheduled for November 12. The Commission will need to approved the development as a whole as well.