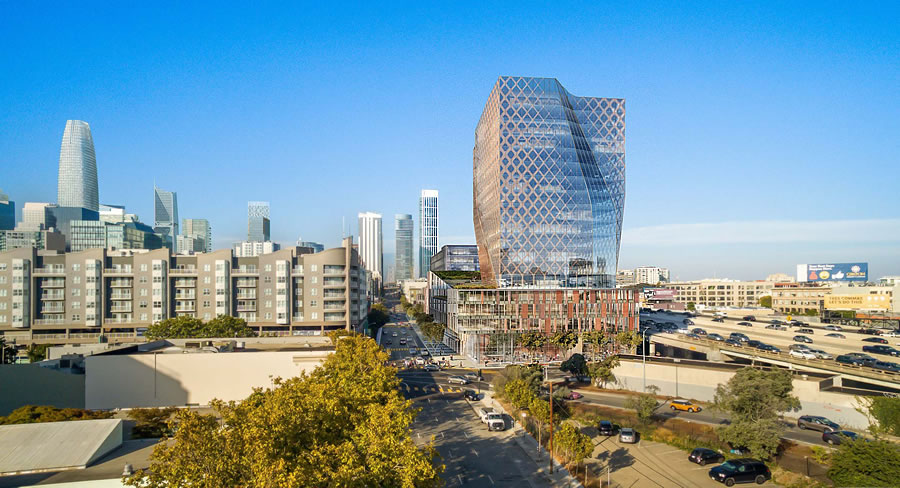 As we first reported back in 2013, the plans for building nearly 600 residential units over retail along the south side of Harrison Street, stretching west from the parking lot parcel at 725 Harrison to the corner of Fourth Street, were being abandoned in favor of an office project.
Boston Properties has since proposed building a 65-foot 'Base Building' across the entire site, with a 240-foot tower rising at corner of Harrison and Fourth and a 130-foot-tall mid-rise structure (the 'Upper Building') in the middle of the block with a 94-foot break between.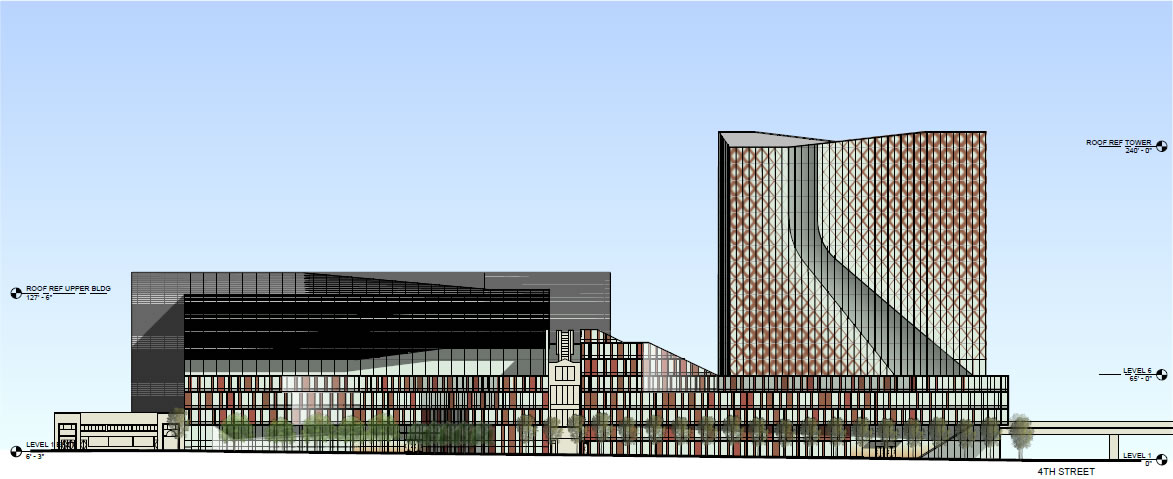 As designed by HOK, the 725 Harrison Street project would yield 907,000 square feet of office space; 10,000 square feet of retail; 54,000 square feet of potential 'flex space' ("to accommodate PDR uses if required by the final Central SoMa Area Plan"); and parking for 233 cars in an underground garage.
A 9,700 square-foot outdoor open space at the east end of the site along Harrison, across from the termination of Lapu Lapu Street, and a double-height, 5,900 square-foot interior atrium at the corner of Harrison and Fourth would serve as privately-owned public open spaces (POPOS) for the project.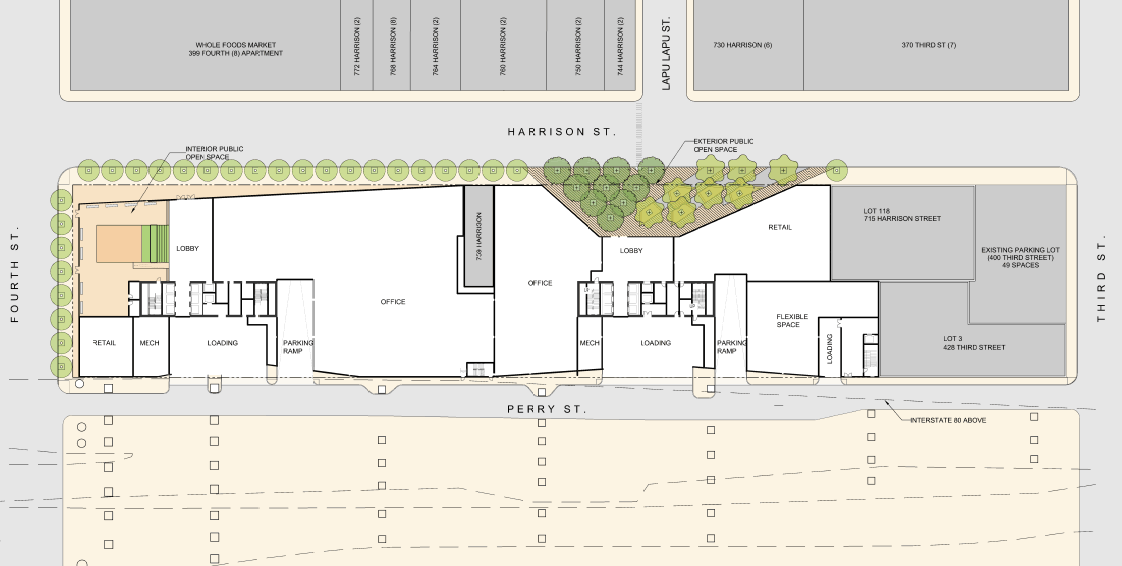 While the site is currently only zoned for building up to 85-feet in height, the High Rise Alternative in the City's pending Central SoMa Plan could upzone the corner of Harrison and Fourth to 240-feet in height, and two adjacent parcels up to 160-feet, which would accommodate the tower as designed.
But the neighborhood Plan, even under the High Rise Alternative, only increases the height for the middle of the block up to 85-feet. And as such, Boston's plans would have to be redesigned, or an upzoning of the newly upzoned area would need to be approved, in order for the 725 Harrison project to proceed as proposed.