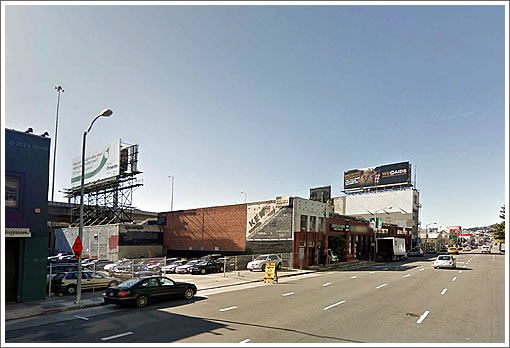 First proposed in 2005, the plan to demolish all the buildings along the south side of Harrison Street between the surface parking lot at 725 Harrison and west to the corner of Fourth Street have been quietly dusted off and revised.
While the original plan called for 572 residential units over retail in six buildings up to 85 feet in height, the new plan proposes to build a sixteen-story, 240-foot office building at the corner of Harrison and Fourth Streets with the remainder of the site covered by a six-story, 95-foot tall office building connected to the high-rise building at the ground floor.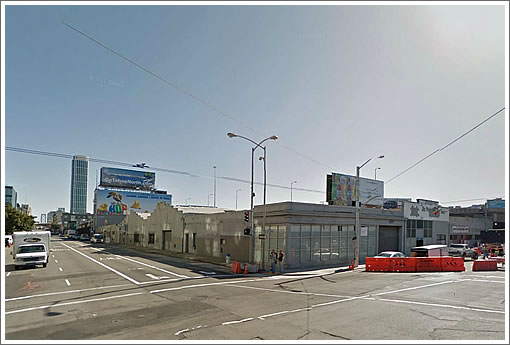 Currently zoned for up to 85-feet in height, while the Planning Department's proposed Central Corridor Plan would upzone the 725 Harrison Street site to a maximum of 160-feet, and only for a portion of the parcel, apparently "the Department is evaluating a 240-foot height limit" for the corner.
The revised project also includes the construction of a two-level subterranean parking garage with up to 575 parking spaces and 113 bicycle spaces for tenants.
The final Central Corridor Plan is anticipated to be up for approval in late 2014.