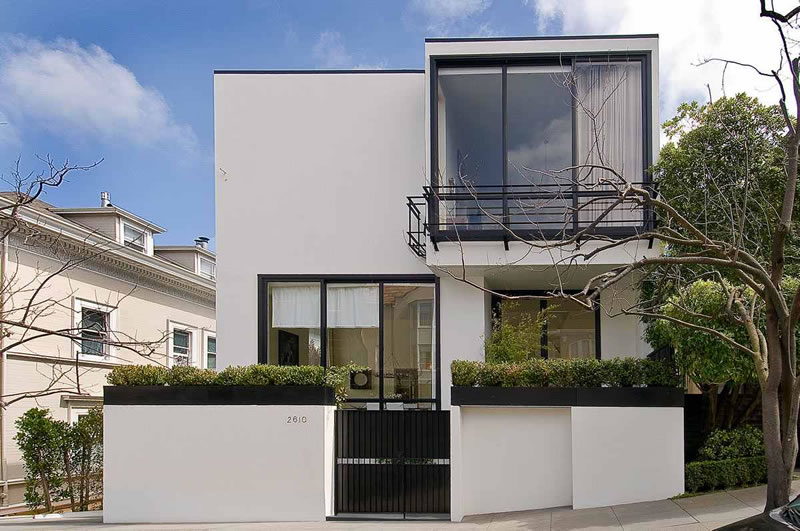 There's an old adage in real estate that it only takes one: one agent to find a buyer, and one buyer to set the price.  But what if you need two?
Designed by renowned architect Joseph Esherick and built in 1962, the Mid-Century Modern 'Larsen House' at 2610 Scott Street traded hands for the first time eleven months ago,  listed for $9.75 million and fetching $11.75 million or roughly $2,525 per square foot.
Six months later, the "exquisite and rare" 4,656-square-foot Pacific Heights home suddenly returned to the market listed anew for $11.75 million.
And today, the asking price for 2610 Scott Street was reduced to $10 million, a sale at which would represent an apples-to-apples loss of 10 percent ($1.75 million) over the past eleven months for the rather stunning home.