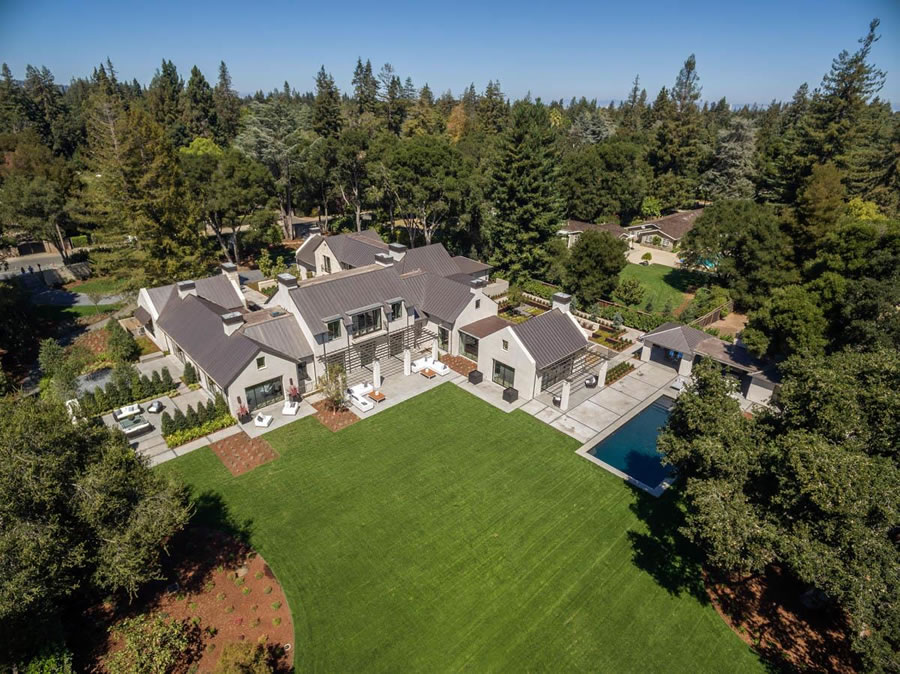 Newly built on a 1.9-acre West Atherton lot, between the main residence, one-bedroom guest house, cabana and loggias, 119 Tuscaloosa Avenue includes nearly 20,000 square feet of living space.
Designed by Arcanum Architecture, the three-level home is finished with steel sash windows and doors which open to the grounds.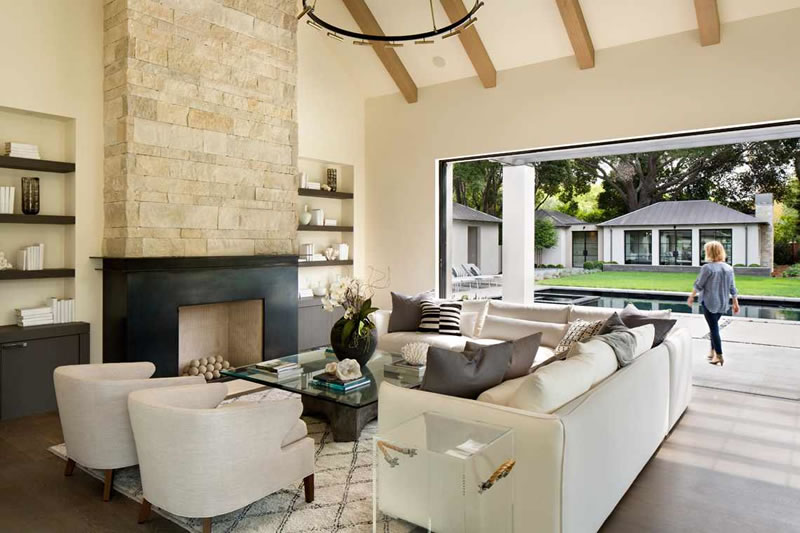 In addition to the pool and pavilion, finished outdoor space includes a fireplace terrace off the living room, a "barbecue center" off the family room, and a terraced "fire pit amphitheater" on the side.
And the new home at 119 Tuscaloosa Avenue has just hit the market listed for $36.8 million.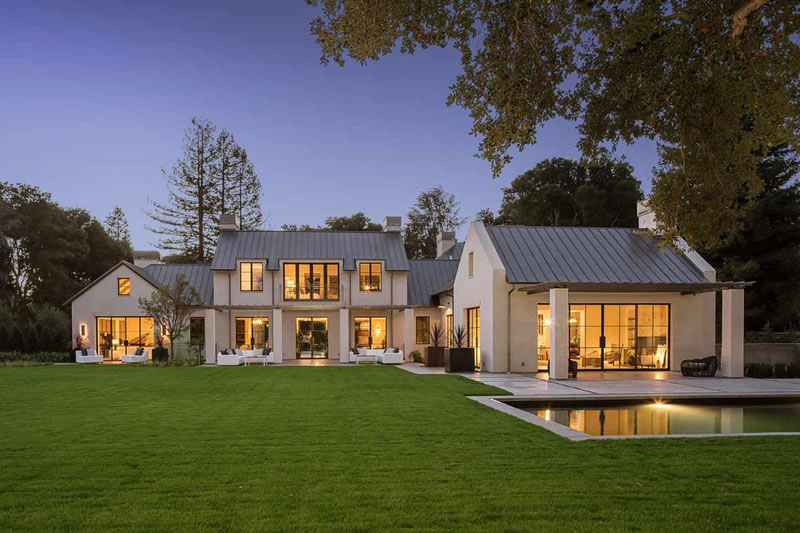 As best we can tell, the record-setting price for an Atherton home currently belongs to 85 Isabella Avenue which was built in 2008, measures around 12,600 square feet on a two and one-half acre lot, and appears to have quietly traded hands at the end of last year for $40 million.
UPDATE: As a plugged-in reader notes, the 12-acre 'Pine Brook Estate' at 237 Atherton Avenue fetched $53 million in September of 2011. But in addition to a 11,000-square-foot main home, the Pine Brook sale also included a seven-bedroom guest house, a three-bedroom cottage, and a total of three parcels.