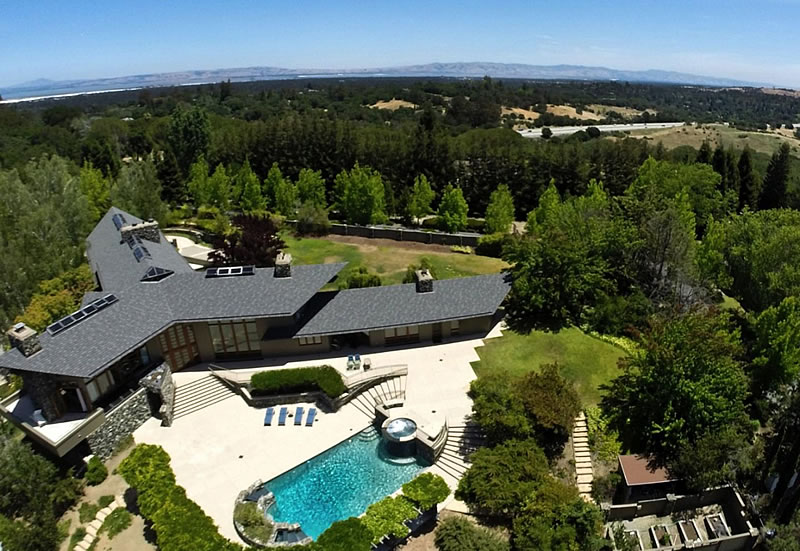 Quietly on the market asking $20 million last year, the "one-of-a-kind" Silicon Valley home at 6 Quail Meadow Drive in Woodside was formally listed for $17.5 million earlier this year.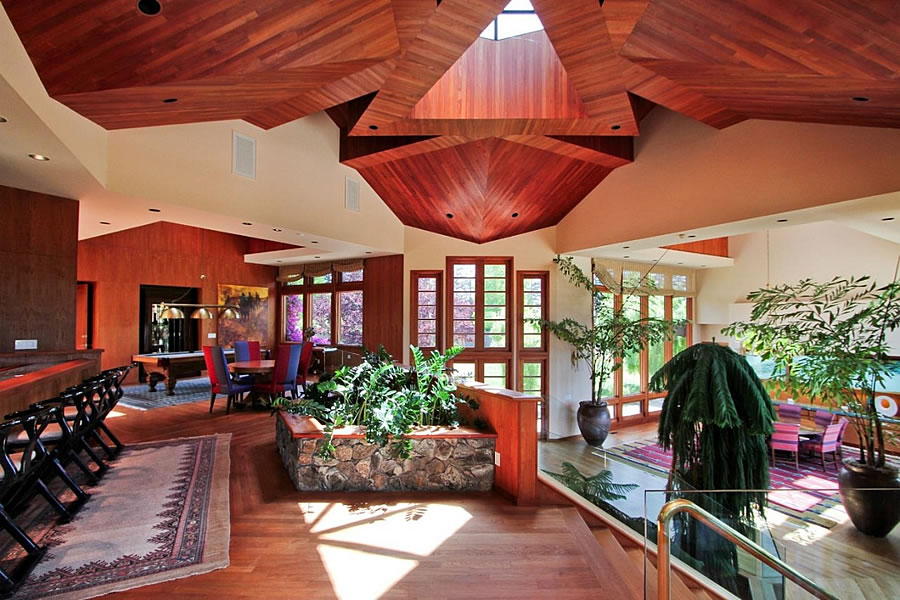 Built in 1989, the 8,660-square-foot home features both modernist and organic elements, including teak ceilings that reach 35-feet in height, with skylights and walls of windows that overlook three and a third landscaped acres and flood the home with light.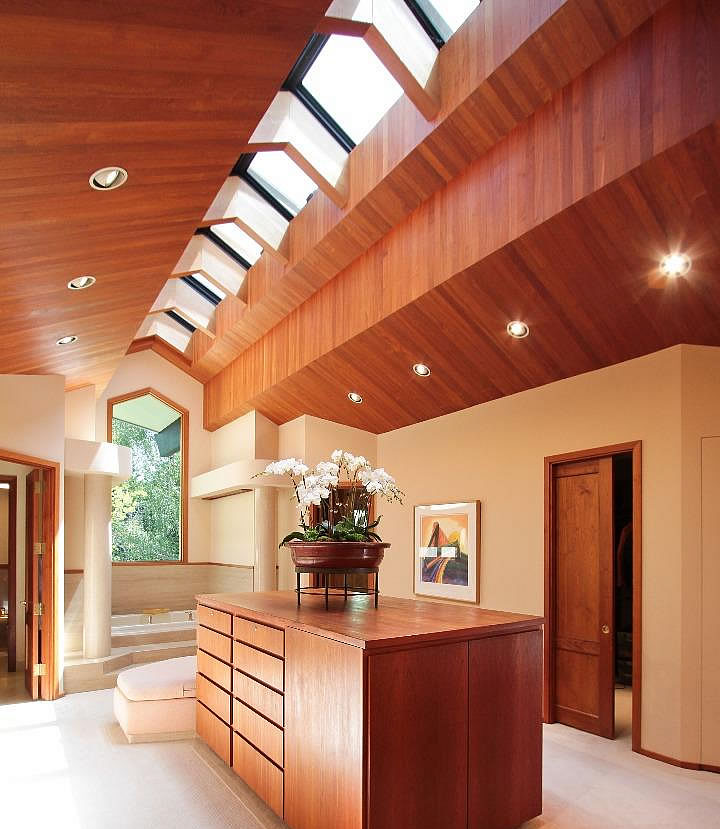 Withdrawn from the MLS in June, the home was re-listed for $13.995 million this morning with an official "one" day on the market and no reductions according to industry stats.