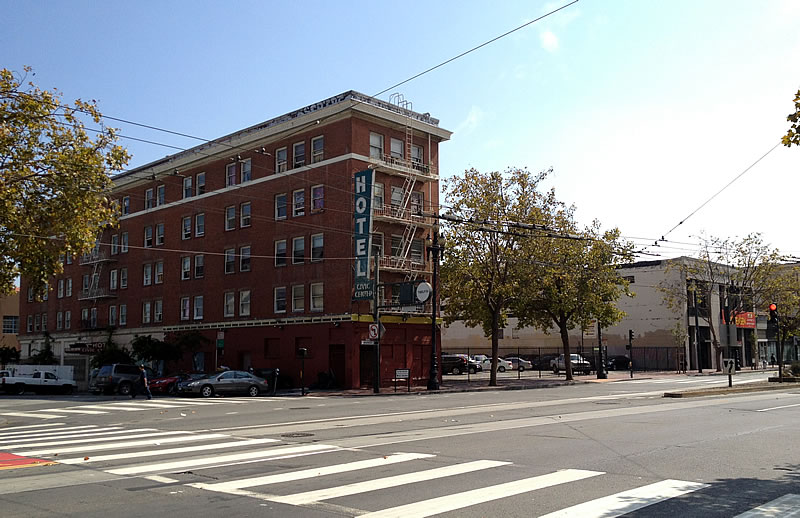 As proposed, the five-story Civic Center Hotel with 71 SRO and 81 Tourist rooms at 1601 Market Street, the Local 38 Plumbers and Pipefitters Union hall at 1621 Market, and the retail building at 1629‐1637 Market will be razed to make way for a 584-unit development (a mix of 477 market‐rate units and 107 affordable, supportive housing units) to rise up to 85-feet in height along Market between 12th and Brady.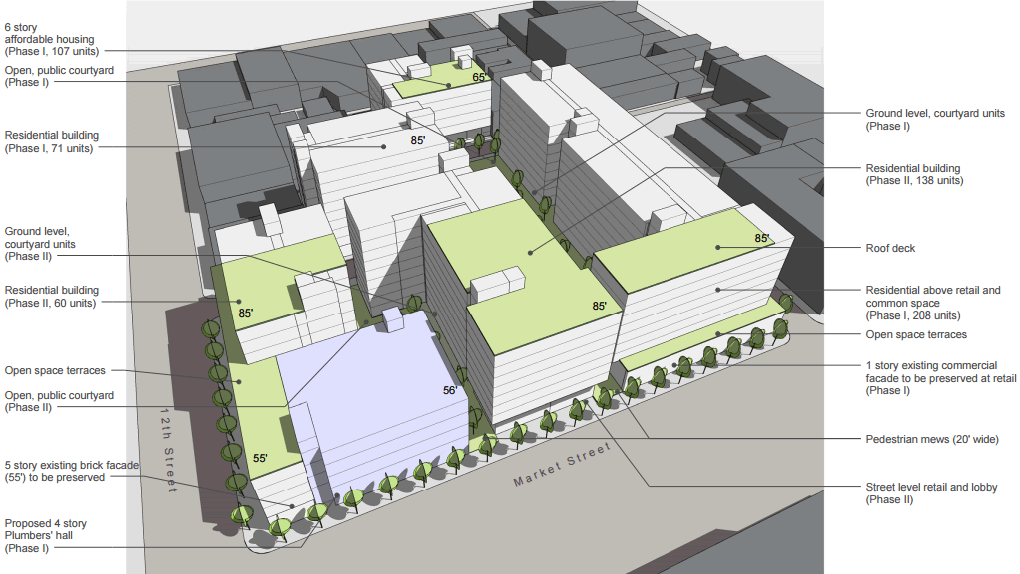 The 1629 Market Street project, which is being designed by David Baker + Partners for Strada Investment Group and the Union's pension fund, would be constructed in two phases and preserve the existing facades of the Civic Center Hotel and the retail building along Market, behind which new structures would rise.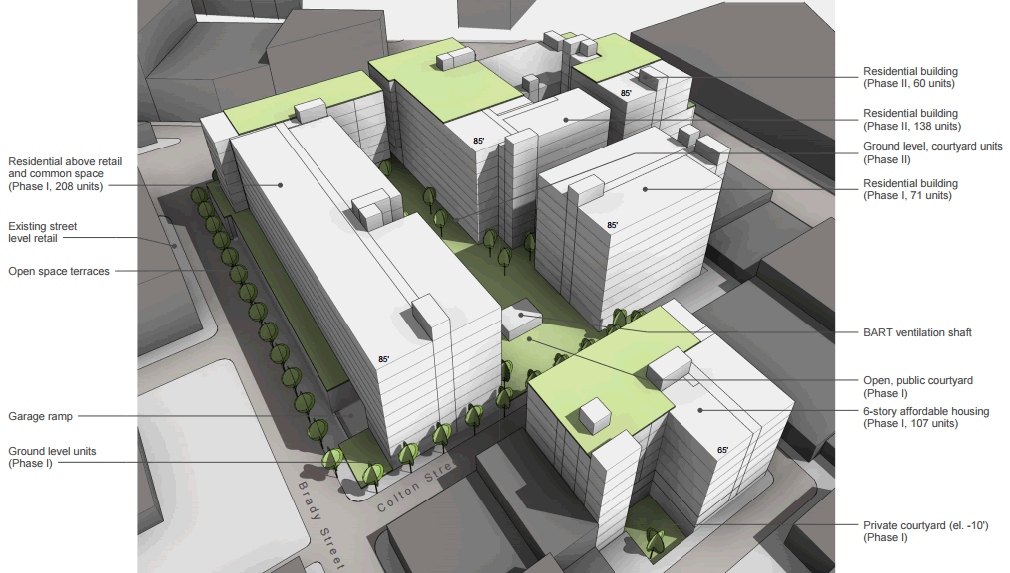 In addition to the 584 units of housing and Union Hall, the development includes 9,275 square feet of ground-floor retail space along Market, 264 below grade parking spaces, and 22,395 square feet of publicly accessible open space.
And it's the project's proposed open space plan which is a major problem for Planning.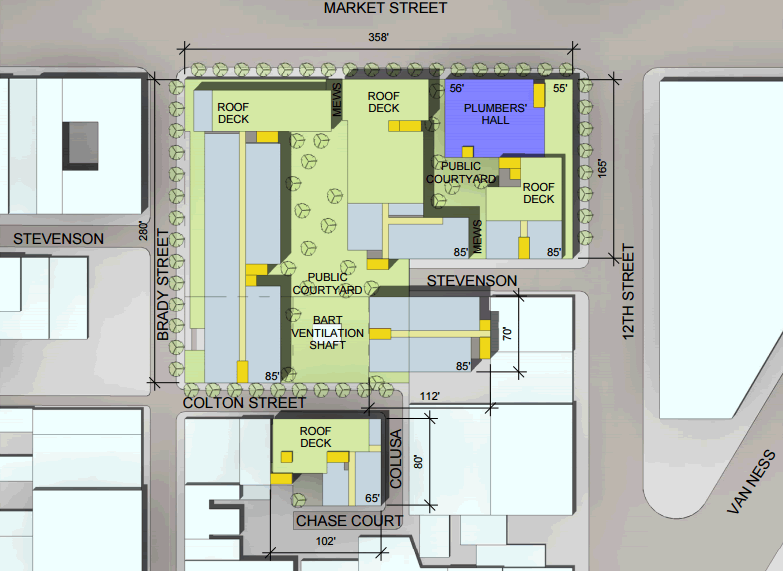 The City's Market and Octavia Area Plan had identified the center of the "Brady Block" above as, "the primary opportunity to create a signature public park that would serve as a focal point for the area and serve this burgeoning neighborhood," with alley extensions and active ground floor uses as envisioned.  And as such, the City's Planning Department is not in support of the project as proposed.
From the Planning Department's preliminary review of the proposed development plan which just finalized:
"The proposed design is not consistent with the vision of the Plan which calls for [the inner] parcels to become a public park fronted by public alleys facing active frontages/uses – similar in design to South Park in SOMA.

The proposal is problematic in that the reconfigured open space is internalized and narrow, would be shaded throughout the day by the project's buildings, is surrounded by non‐active uses, is not readily exposed and visible to surrounding streets, is redundant with Brady Street as a north/south access‐way, and is inconsistent with the [Market Octavia Area] Plan's vision overall."
And in addition to strongly recommending that the proposed site design be revised, the Department is recommending that the number of proposed parking spaces be reduced as well.